Episode 29 - Coffee Conversations on Demand, METALCON Live and Why Contractors Need to Join the R-Club!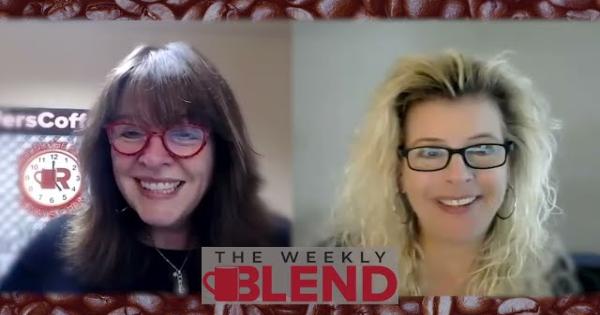 Join Heidi and Karen every Friday to hear what they have to say about all the happenings within the roofing industry.
The 29th episode of our Weekly Blend series is here! Join President Heidi J. Ellsworth and COO Karen L. Edwards for another exciting installment of this RoofersCoffeeShop® (RCS) original series.
Last week, Heidi and Karen stayed busy at the Florida Roofing and Sheet Metal Contractors Association (FRSA) 100th Annual Convention! Along with running the booth there, the two held live episodes of Coffee Conversations and other live interviews with roofing industry professionals. If you couldn't make the show, you can check out our live coverage of the event on our YouTube Channel!
If you want to visit RCS at another show, we will be attending multiple conventions and expos at the end of September! In this episode, Heidi discusses her upcoming visits to the Western States Roofing Contractors Association (WSRCA)'s Western Roofing Expo, the Midwest Roofing Contractors Association (MRCA) and Roofing Contractors Association of Texas (RCAT) Texas Roofing Conference and the Arizona Roofing Contractors Association (ARCA) Annual Roofing Expo!
The two also discuss a new perk available to all R-Club Members. John Kenney from Cotney Consulting Group is now offering free quarterly training seminars, a deal worth hundreds of dollars! Although the trainings are live, any R-Club member can access them on-demand for free if they are unable to attend. If you are an R-Club member, check out his upcoming training on August 9 at 11 a.m. PT.
Don't miss this week's episode of The Weekly Blend to learn more about our recent Read, Listen, Watch on partnering software and service, Heidi's upcoming appearance on METALCON Live! and our Classified of the Week!
---