Episode 12 - Heidi's at Clemson, Women's History Month, and Preparing for Roofing Day!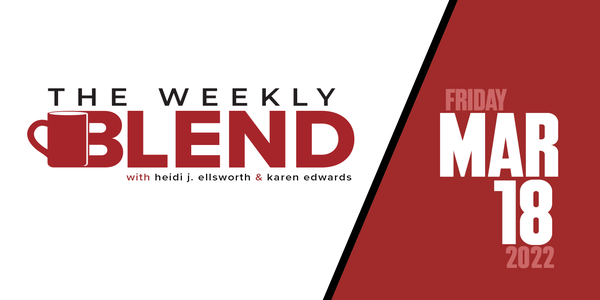 Join Heidi and Karen every Friday to hear what they have to say about all the happenings within the roofing industry.
The twelfth episode of our Weekly Blend series is here! Join President Heidi J. Ellsworth and COO Karen L. Edwards for another exciting episode of this RoofersCoffeeShop® (RCS) original series.
This week, Heidi and Karen will be presenting to the construction management class at Clemson University as part of the Roofing Alliance education initiative. The two will be joined by Mark Standifer from King of Texas Roofing to talk about sales and management in the roofing sector. Stay tuned for live videos from their presentation!
The two also discuss the multiple business mergers and expansions that have occurred in the last week. Adams and Reese LLP recently expanded and many attorneys from Cotney Construction Law will be joining them, including Trent Cotney. It was also announced that Leap has acquired JobProgress, a leading CRM and workflow product for contractors.
Heidi and Karen highlight the many companies celebrating their anniversaries, including the Johns Manville Better Understanding of Roofing Systems Institute (BURSI) program. They will be celebrating the 50th anniversary of the BURSI program at the upcoming International Institute of Building Enclosure Consultants (IIBEC) tradeshow and convention and they hope to see you there!
Check out this week's episode of The Weekly Blend to learn more about our latest Lunch & Learn with Johns Manville, NRCA Roofing Day in D.C. and our upcoming Coffee Conversations for Women's History Month!
---