Registration now open for IIBEC's 2023 International Convention and Trade Show!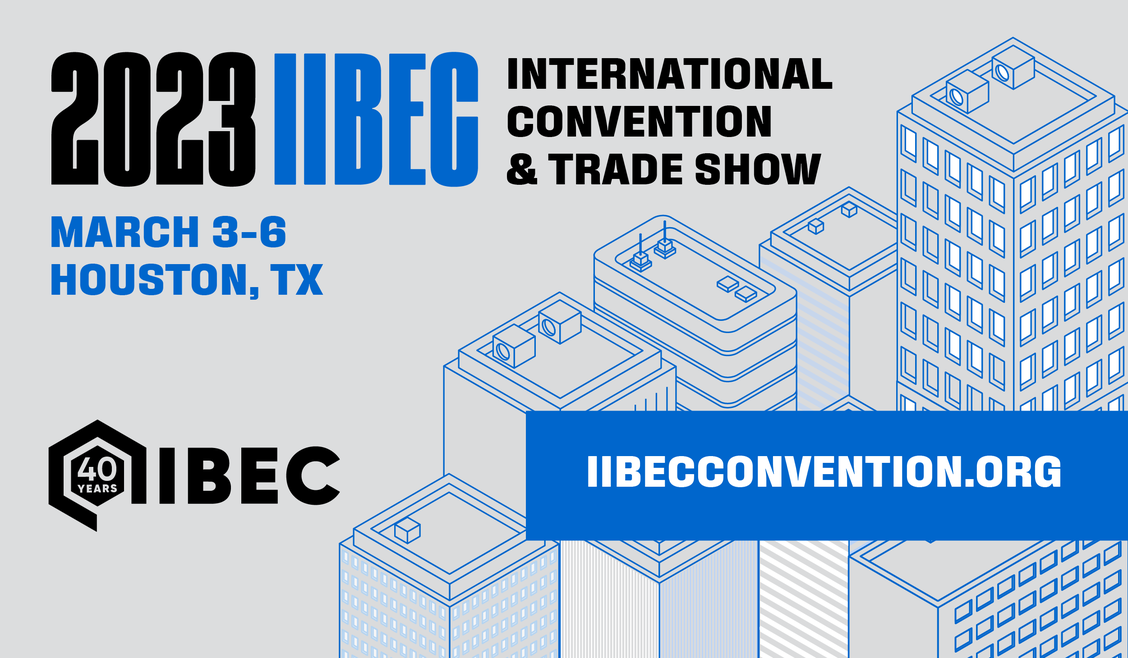 Celebrate 40 years of building enclosure education and networking at the 2023 IIBEC International Convention & Trade Show!
REGISTER TODAY
BOOK YOUR HOTEL ROOM BY FEBRUARY 2
Join IIBEC March 3–6, 2023, in Houston, Texas, at the Marriott Marquis Houston and George R. Brown Convention Center. Early registration rates expire February 2, so make sure to register today and save up to $130. After you register, don't forget to book your hotel room. With four days of education, including two auxiliary seminars on Friday, March 3, you may satisfy your annual CEH requirements in one event. The Convention Committee has selected educational programs that provide an impressive lineup of speakers and subjects. The variety of topics will appeal to any interest.
DOWNLOAD THE SCHEDULE-AT-A-GLANCE
CHECK OUT THE EDUCATION AND SPEAKERS
REGISTER TODAY
---
International Institute of Building Enclosure Consultants (IIBEC) is an international nonprofit association of professionals who specialize in roofing, waterproofing, and exterior wall specification and design. From sprayed polyurethane foam to cedar shakes, from parking garages to air barriers, IIBEC has a member expert for every type of roof, exterior wall, or waterproofing issue in the world today.
Mission Statement: The mission of IIBEC is to advance the profession of building enclsoure (roofing, waterproofing and exterior wall) consultants.
Since 1983, IIBEC's, formerly RCI, Inc., Consultant members have offered unbiased design, repair planning, quality assurance observance, legal testimony, and general roofing and other building enclosure management services. IIBEC's Consultant members adhere to a strict code of ethics that offers unprejudiced service without affiliation with any product or manufacturer. Current membership is over 3,600. IIBEC boasts an international constituency residing across the United States, Canada, Australia, the West Indies, Europe, and Asia.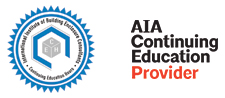 The association presents educational programs, in-person and online, designed to demystify and explain the practical application of roofing and waterproofing technology and sound building enclosure theory. A monthly journal (Interface), a monthly newsletter (IIBEC Newsfeed), and international, regional, and chapter events provide interactive forums for information exchange and networking.
The Registered Roof Consultant (RRC®), Registered Waterproofing Consultant (RWC®), Registered Exterior Wall Consultant (REWC®), Registered Roof Observer (RRO®), and Certified Building Enclosure Commissioning Provider (CBECxP®) coming in Spring 2020 programs distinguish professionals with proven standards of education, experience, and ethics. Individuals with all three consultant accreditations (RRC®, RWC®, and REWC®) may apply to be Registered Building Envelope Consultants (RBEC®). The RCI-IIBEC Foundation (U.S.) and the RCI Foundation Canada are tax-exempt entities, organizationally independent of the association, and support research and educational efforts of the industry.
The IIBEC mission is realized by a professional staff headquartered in Raleigh, North Carolina and through the efforts of a volunteer board of directors, numerous committees and its individual members across the globe.
We invite you to discover more about IIBEC and the professional path of its members. Whether you are a current IIBEC member, a nonmember professional, or a building owner or manager seeking a qualified referral, please browse our website or contact IIBEC headquarters at 919-859-0742 or 800-828-1902.
---
40 Years of IIBEC
---
IIBEC Interface Digital
Read the full issue of this month's IIBEC Interface technical journal in digital format.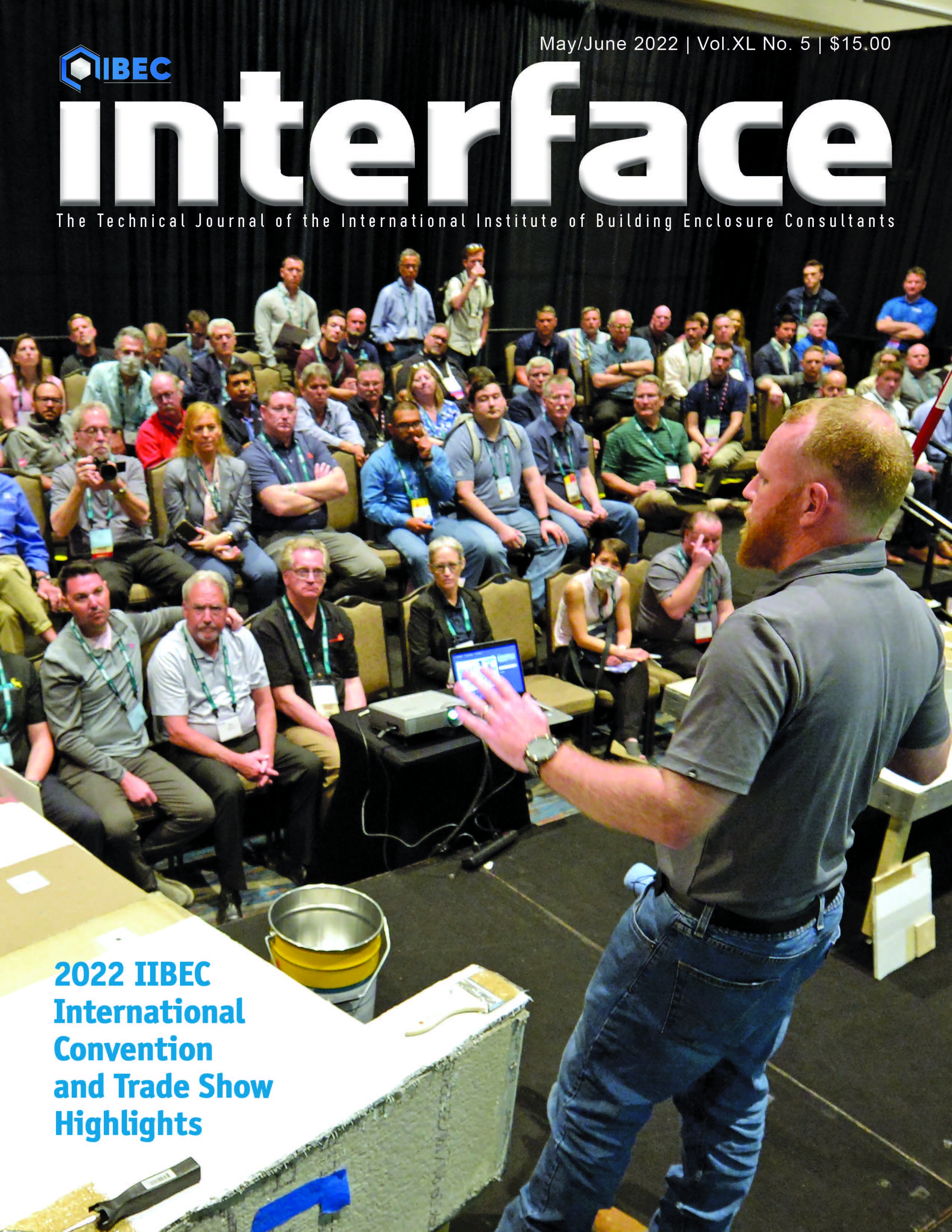 ---
The Guide: 2021-2022
An important resource for IIBEC members. Download your copy.
---
2022 IIBEC/AEI Building Enclosure Symposium
November 14 2022 @ 12:00 am - November 15 2022 @ 11:59 pm EST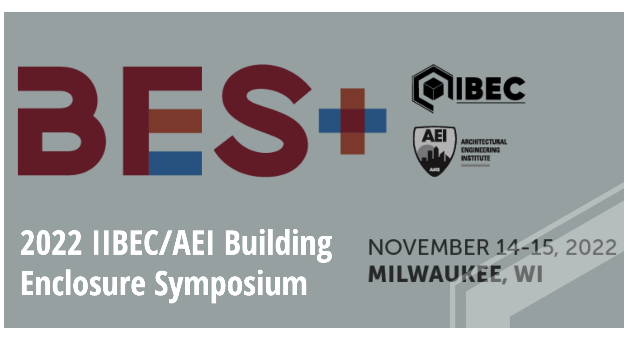 IIBEC and the American Society of Civil Engineers' Architectural Engineering Institute (AEI) have partnered for the 2022 IIBEC/AEI Building Enclosure Symposium, November 14–15, 2022, in Milwaukee, Wisconsin. More than 30 manufacturers and 300 professionals are expected to attend the live, interactive experience convening the nation's best experts in building enclosures.