Celebrating 25 Years!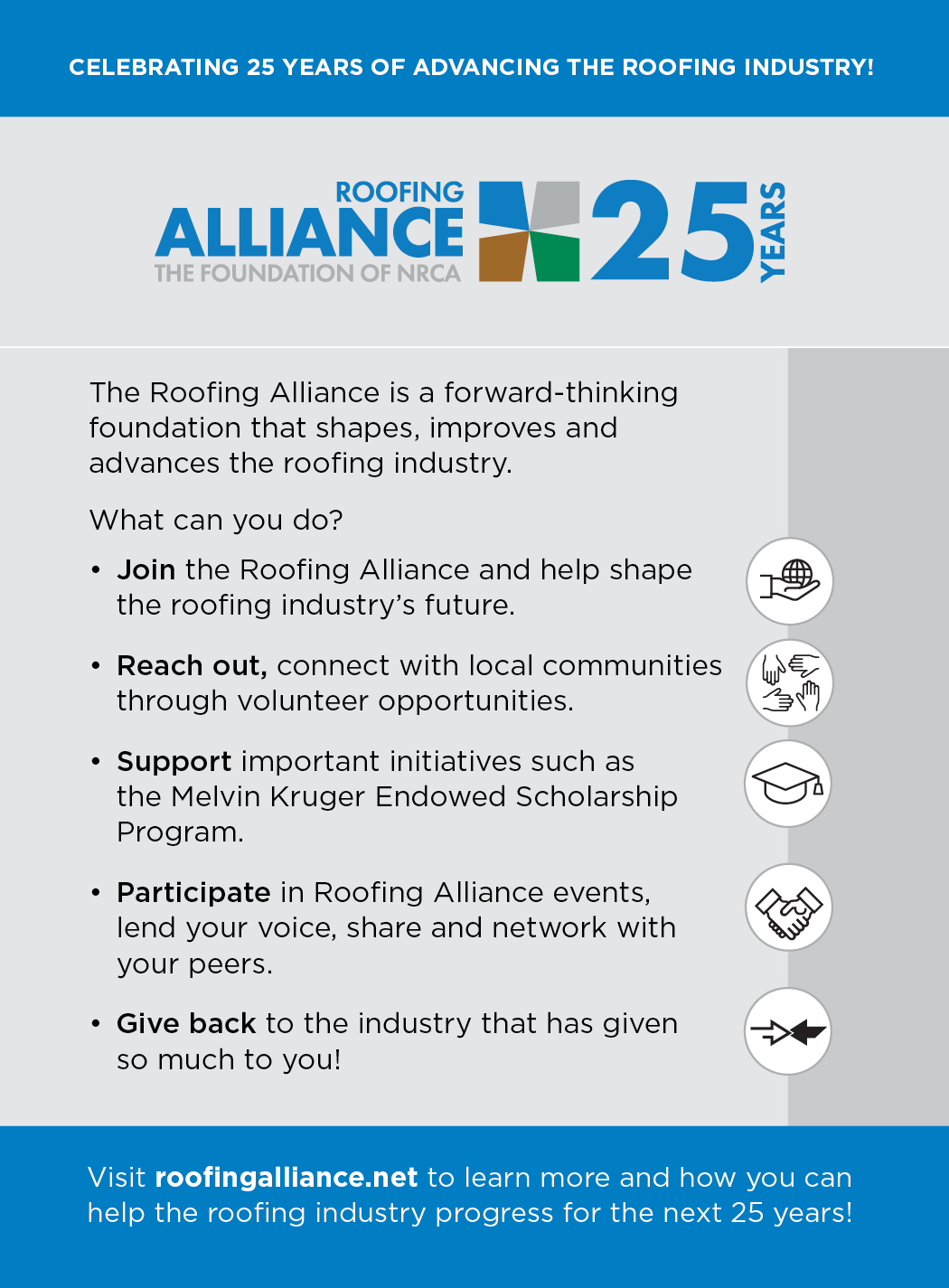 Since its inception in 1996, the Roofing Alliance has remained steadfast in its vision to serve as a valuable, effective and influential organization that shapes, improves and advances the future of the roofing industry. Established in 1996 within the National Roofing Foundation to create an endowment fund to serve as a resource for the roofing industry and its customers, the Roofing Alliance has 173 active members—122 contractors; 35 manufacturers, distributors and suppliers; seven service providers; seven individuals; and two supporting members— who have contributed more than $13 million to the Roofing Alliance's endowment fund to help preserve and enhance the U.S. roofing industry's success and performance.
To make the Roofing Alliance work, member participation is vital, and the Roofing Alliance is continually seeking new members. To meet and encourage participation, the Roofing Alliance offers varying levels of membership to encourage small-, medium- and large-sized firms to join and have a voice in determining the roofing industry's future. Commitments to the Roofing Alliance can be pledged for three- to five-year periods. Public recognition is given in accordance with donors' wishes and levels of commitment and include national public acknowledgement during NRCA's annual convention and other special events and programs. Roofing Alliance members also are invited to participate on committees and task forces established to guide the Roofing Alliance's agenda and are invited to the semiannual meetings and networking events of the full Roofing Alliance.
In addition, roofing professionals are encouraged to support the Melvin Kruger Endowed Scholarship program, which provides financial support for students pursuing careers in the roofing or building construction industries. Gifts to the scholarship program are tax-deductible to the extent allowed by law and can be paid during a period of up to and including five years. The Roofing Alliance also provides roofing professionals the opportunity to fulfill their philanthropic goals through its formal Planned Giving Program. Planned giving investments, such as bequests, gifts of real estate or appreciate stock, life insurance policies and retirement plan assets, and charitable trusts from individuals will go a long way to fund research and programs that advance and shape the roofing industry for years to come.
For more information about the Roofing Alliance, contact Bennett Judson, the Roofing Alliance's executive director, at (800) 323-9545, ext. 7513 or bjudson@roofingalliance.net, or visit the Roofing Alliance's website, www.roofingalliance.net.
---
Interesting Facts about the Roofing Alliance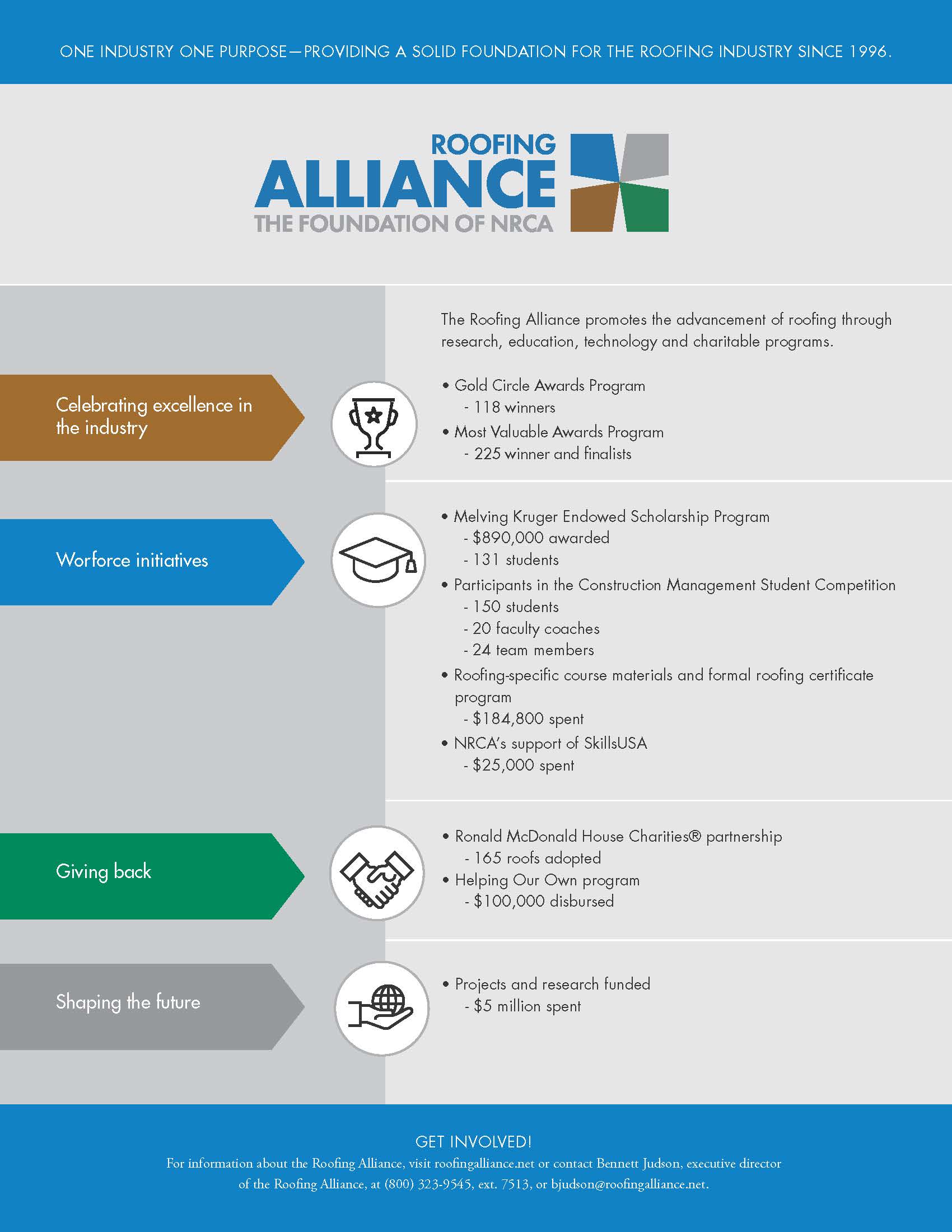 ---
Our History