Partner, Adams and Reese
Since 1999, Trent Cotney of Adams & Reese LLP, has dedicated himself to serving the roofing industry. Trent specializes in roofing litigation and arbitration, including defending roofers on construction defect claims, prosecuting lien and bond law claims, defending OSHA citations, contractor licensing defense, and bid protests. In addition, Trent Cotney reviews and drafts hundreds of roofing-related contracts a year for roofing contractors, suppliers, manufacturers, and others in the industry.
Trent Cotney is a member of the National Roofing Contractors Association (NRCA) as well as ten other local roofing associations across the United States. He is a director, Treasurer and General Counsel to the West Coast Roofing Contractors Association ("WCRCA"); the General Counsel, a director, and co-chair of the public relations committee for FRSA; and the General Counsel and member of the Governance Committee for the National Women in Roofing (NWIR). In addition to donating his time to a variety of roofing organizations, he is also a Governor-level contributor to the FRSA Educational & Research Foundation endowment program.
He has received the Byron Curry Memorial Achievement Award given by the WCRCA for excellence and service to the roofing industry (2009). He has also received the FRSA's President's Award (2008) and the Earl Blank "Heart" Award (2010) for his commitment and dedication to the roofing industry. In 2014, he received the NRCA's Gold Circle Award for Service to the Industry during the International Roofing Expo in Las Vegas, Nevada. He frequently lectures on a variety of legal topics and has spoken at multiple Best of Success conferences and the International Roofing Expo and is the editor and primary author of the Amazon best-selling book OSHA Defense for the Construction Industry.
---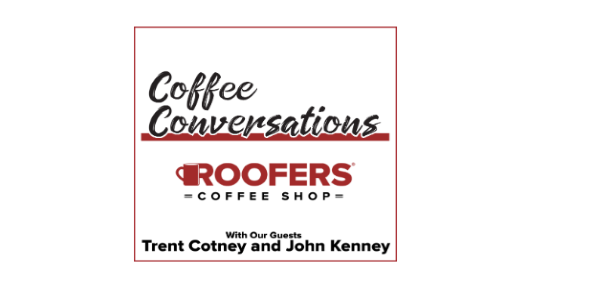 The premier Coffee Conversation featured Trent Cotney and John Kenney of Cotney Construction Law and Cotney Consulting Group. It was a Q&A conversation about strategies for protecting your companies the right way during the current pandemic and economic instability. Valuable information and thought provoking advice. Click below to watch now!