Astec is a leading brand of fluid-applied membrane systems for the sustainable restoration of roofs, walls, tanks, piping, ductwork and other industrial surfaces. Our elastomeric products and component systems provide seamless, waterproof and weathertight barriers, as well as providing high solar reflectivity and dissipation of heat, all while reducing UV light degradation. Astec® coatings can add advantages to virtually any substrate and lead to maintenance and energy cost reductions.
---
Answer a few brief questions and get a $10 amazon e-gift card!
We are conducting an important survey about roofing products.
To thank you for your time, everyone who qualifies to answer all the survey questions will receive a gift card! This survey will take approximately 5 minutes to complete.
Thank you!
---
Why Re-Ply?
Why Re-Ply? (in Spanish)
Why replace your roof if you can Re-Ply it!
---
Contractor Program White Paper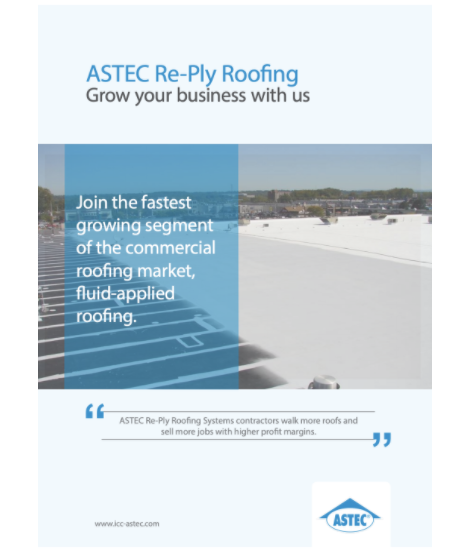 Download your free copy.