NRCA Legal Conference "Decks to Dockets" Webinar Recordings Available Now!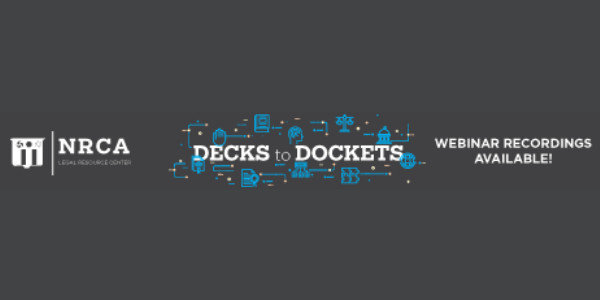 Did you miss NRCA's Virtual Legal Conference, Roofing Issues: Decks to Dockets? You are in luck! All nine conference session recordings now are available for purchase in NRCA's bookstore for only $49/session ($69/session for nonmembers). This is a great opportunity to learn the latest legal, business and technical information from industry experts in a convenient and cost-effective platform!
Purchase one or all nine conference recordings:
Purchase your recording(s) in NRCA's bookstore, then access your recording(s) by logging in to NRCA's website. Click on "My Account" and then "My Downloads."
Need help ordering? Contact NRCA's Customer Service Department at (866) ASK-NRCA (275-6722) or info@nrca.net.
---
Share this: