After working as a lumberjack, carpenter, tool and die maker and soldier, among other jobs, John R. Burt got into the swimming pool business. After a liner he had purchased failed, he recognized the importance of vertical integration to control quality and founded
Tri-City Vinyl to manufacture his own pool liners.
One day it occurred to him: If his product could keep water in, it could keep water out. In 1978, that insight became the Duro-Last Roofing System.
The majority of roofing system failures then (and still today) are not due to the product itself, but to workmanship on-site.
To solve this problem, Duro-Last developed custom prefabrication methods and specialized equipment that allows us to complete nearly 100% of the difficult roof details and up to 85% of field seams under ideal factory-controlled conditions. The result is lower on-site labor costs and better installation quality.
Learn more about our prefabrication benefits.
Duro-Last is now the world's largest manufacturer of custom-fabricated roofing systems. Duro-Last Roofing Systems, our contractor installation team, customer service and best-in-class warranties all set the quality standards for the roofing industry.
Find current career opportunities with Duro-Last.
---

Discover the Duro-Last® Difference
Duro-Last offers solutions from Edge-to-Edge & Deck-to-Sky. As a full roofing system provider, we offer a complete portfolio of integrated and custom solutions that work together to optimize protection. From edge metal and drainage products through our EXCEPTIONAL® Metals division, which includes unique vinyl-coated products, to fasteners and plates, adhesives and a full line of Duro-Guard® insulation products, we have everything covered.
Learn more about the Duro-Last® Difference!
---
Duro-Life™ 600 Roofing System
Roofing System Overview
The Duro-Life 600 roofing system is designed to deliver 600 consecutive months – that's 50 years – of unparalleled, environmentally friendly roof and insulation performance.
This sustainable system is the result of a collaboration
between two long-standing, established American roofing materials manufacturers: Duro-Last® and DuPont™. If you
seek an energy-efficient, durable, low-slope roofing option,
while reducing building materials entering the waste stream,
turn to Duro-Life 600.
More about the Duro-Life 600:
Learn more about the Duro-Life 600™.
---
Duro-Last X™ Custom-Cut Single Ply Roofing Membrane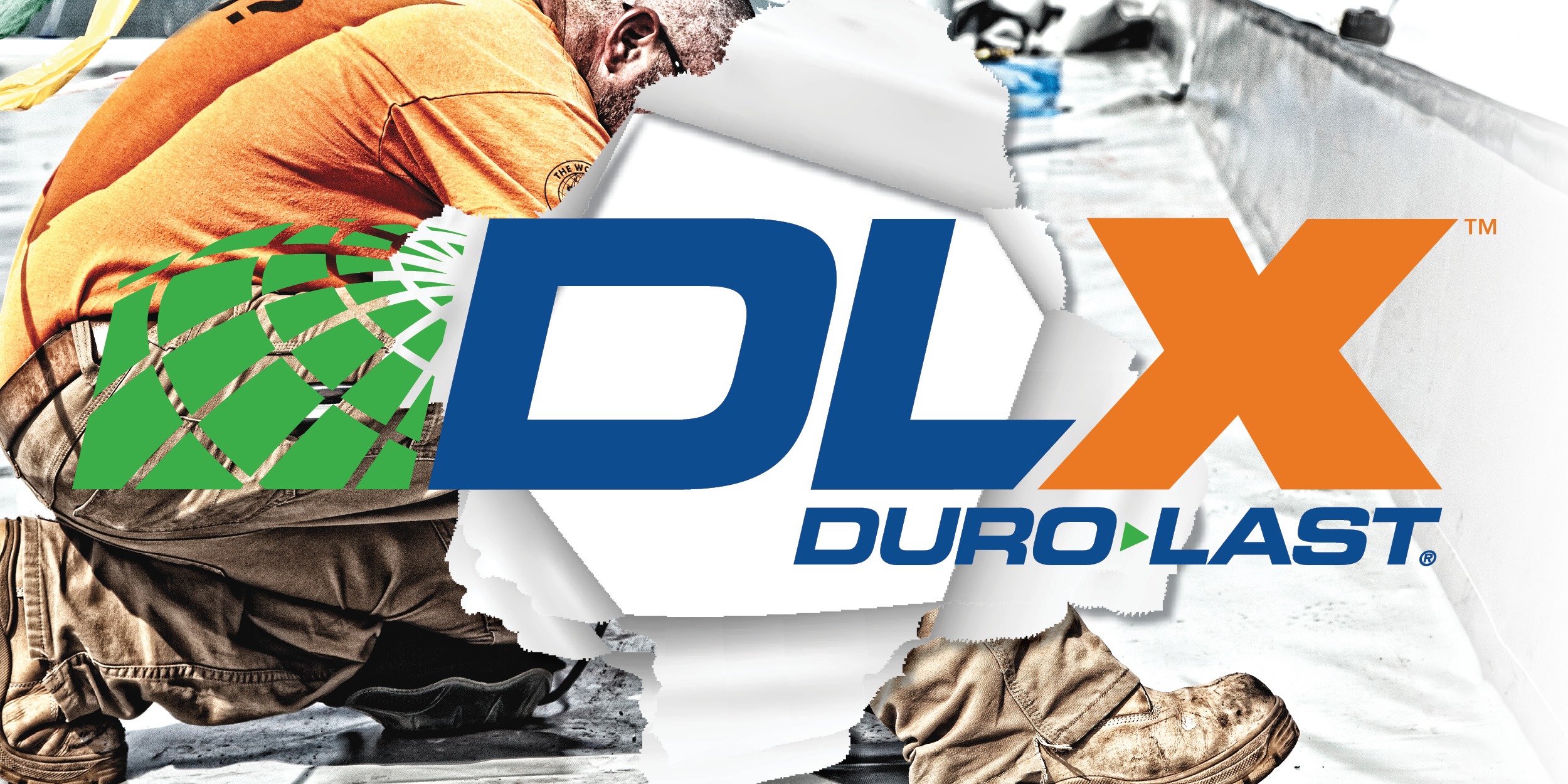 Manufactured with the same formulation as the industry-leading Duro-Last® membrane, Duro-Last X is an excellent choice for contractors seeking the convenience of roll goods coupled with the customization of custom-cut lengths. Designed to reduce scrap and improve installation efficiency over traditional roll goods, the Duro-Last X membrane is available in 10-foot wide rolls that can be custom-cut to any length up to 200 feet. While the formulation is the same, Duro-Last X is manufactured using a different process, resulting in a smooth matte finish. A complete line of custom-fabricated accessories and parapets are also available with Duro-Last X, which are made from the Duro-Last flagship membrane and have a glossier initial appearance.
Learn more about Duro-Last X™.
---
Duro-Last Has Your Back With Training Opportunities!
There's a reason Duro-Last is known as the "World's Best Roof®": its performance against the elements. But we also help enhance the performance of contractors like you, with training opportunities for your team and comprehensive technical support, and with professional support for your sales and marketing. So you cover that building. We'll cover you.
Become a Duro-Last certified contractor between career and training.