Episode 35 - Amazing Associations, A Slew of Exciting Upcoming Events and the CoffeeShop's Growth!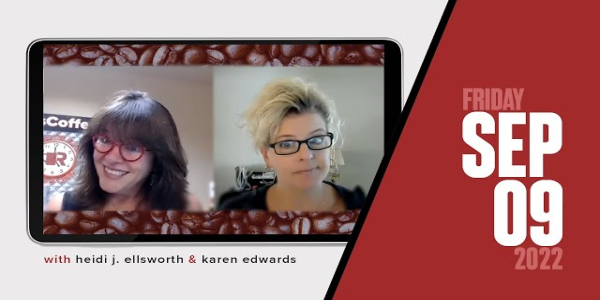 Join Heidi and Karen every Friday to hear what they have to say about all the happenings within the roofing industry.
The 35th episode of our Weekly Blend series is here! Join President Heidi J. Ellsworth and COO Karen L. Edwards for another exciting installment of this RoofersCoffeeShop® (RCS) original series.
This week, Heidi and Karen highlight the variety of trade associations we've recently welcomed to RCS, including the Cool Roof Rating Council (CRRC), the Spray Polyurethane Foam Association (SPFA) and the National Slate Association (NSA). Keep an eye out for these associations' upcoming tradeshows!
The two also discuss the recent makeover of RCS' sister-site, AskARoofer.com! It's now easier than ever for home and building owners to browse the site and get all their roofing questions answered.
Heidi and Karen also talk about an upcoming webinar from the Roof Coatings Manufacturers Association (RCMA) about their brand-new virtual training program. Join us on September 13 at 8 a.m. PT to learn all about it!
Don't miss this week's episode of The Weekly Blend to learn more about our latest Read, Listen, Watch on sustainability, the Season 4 premiere of Coffee Conversations and our upcoming affinity webinar with Cotney Consulting Group!
---
Share this: