Episode 33 - Lunch & Learns, Top Articles of July and Revving Up for an Exciting Run of Trade Shows!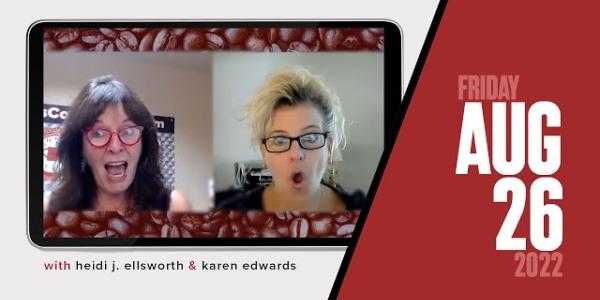 Join Heidi and Karen every Friday to hear what they have to say about all the happenings within the roofing industry.
The 33rd episode of our Weekly Blend series is here! Join President Heidi J. Ellsworth and COO Karen L. Edwards for another informative installment of this RoofersCoffeeShop® (RCS) original series.
This week, the two discuss our Lunch & Learn series, a webinar series focused on educating roofing industry professionals. Our latest Lunch & Learn from CertainTeed covers roofing time trials, where three roofing systems (three-ply SBS modified self-adhered, a TPO mechanically attached and TPO fully adhered) are installed side-by-side to see how they each perform.
Heidi talks about her recent appearance on METALCON Live! For this episode, she joined Mark MacDonald of Sherwin-Williams Coil Coatings to discuss their new MetalVue program. The MetalVue program offers sales tools and communities for contractors who want to work or already work in the metal industry.
Although Coffee Conversations has been on hiatus for the summer, it will be returning in less than two weeks! Heidi and Karen highlight the upcoming episode of Coffee Conversations sponsored by National Roofing Contractors Association (NRCA) where they'll be discussing the current state of the roofing industry.
Don't miss this week's episode of The Weekly Blend to learn more about the Western States Roofing Contractors Association (WSRCA)'s upcoming Western Roofing Expo, Tuck® Building Products' latest rebranding efforts and our Classified of the Week!
---