Episode 31 - Company Expansions, METALCON Live and a Must-Read Training Story!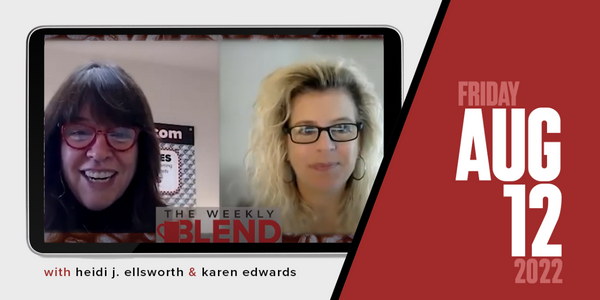 Join Heidi and Karen every Friday to hear what they have to say about all the happenings within the roofing industry.
The 31st episode of our Weekly Blend series is here! Join President Heidi J. Ellsworth and COO Karen L. Edwards for another informative installment of this RoofersCoffeeShop® (RCS) original series.
This week, the two highlight a few press releases from companies who have shared exciting news with us in the past week. They discuss the latest expansion of SRS Distribution after they acquired De Bel Roofing Supply, as well as the recent launch of Levello Construction, a woman-owned construction company in the Denver metro area.
Heidi discusses John Kenney's recent online quarterly training on estimating that was a major success amongst attendees. John's training sessions are free to all R-Club members and if you missed this latest one, don't worry! He'll be hosting four more over the next year.
The two also welcomed the latest addition to the Coffee Shop team, Tracey Prociw! With her background in association work as an Executive Director of Roofing Contractors Association of Washington, Tracey will be working directly with associations as well as recruiting more R-Club members. Welcome Tracey!
Don't miss the latest episode of The Weekly Blend to learn more about Heidi's appearance on METALCON Live!, the many different upcoming trade shows RCS will be attending and our Classified of the Week!
---