Watch Who We Are!
---
SRS para Latinos presenta Roofer's Coffee Shop
En este video nuestro objetivo es demonstrar los recursos disponibles para la comunidad Latina con la publicación digital Roofer's Coffee Shop.
---
SRS Distribution Inc. consists of a family of industry-leading, independent roofing distributors with a common goal and purpose: to focus all of our efforts on serving the professional roofing contractor. SRS is a private company sponsored by Leonard Green & Partners and Berkshire Partners and led by a management team of industry veterans who understand the needs of the professional contractor.
SRS has grown rapidly through acquisitions and the opening of multiple new locations since the February 2008 inception (more fully detailed in "Our History"). This continual growth has established SRS as one of the fastest-growing building products distribution companies in the U.S. SRS enjoys strong investor and banking relationships and a solid balance sheet to enable us to remain a high-growth company in the years ahead.
The goal of SRS is to form the strongest national network of independent roofing distributors with the most talented team of people working together to deliver the industry's best products and services. In addition to our commitment to customer focus, SRS strives to become the preferred employer in the industry with highly motivated and engaged employees operating in an entrepreneurial culture where the corporate office works for the field and not the reverse.
SRS also aims to become the most attractive distribution partner to our many valued suppliers by forming collaborative relationships built on trust and friendships that date back many decades. SRS has a very narrow product focus with roofing making up almost 95% of sales. This focus allows us to enjoy a broader and deeper inventory of roofing products at each location than many of our competitors. We have the capabilities and equipment to deliver any product you need, where you want it, when you need it.
---
SRS has over 30 Operating brands at 280 locations in 43 states. Find a Location Near You.
---
See how SRS Rocked IRE 2020
---
Meet the Heros that work at SRS and they continue to provide essential services. (View in Spanish)
---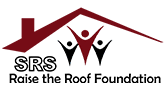 SRS Distribution Inc. has long believed that we grow not only by investing in our business, but also in our people and our communities. Because of this philosophy, in 2012 the management team of SRS Distribution formed the SRS Raise the Roof Foundation, a non-profit organization whose mission is easily stated in three words "AND GIVE BACK."
SRS Distribution and our Raise the Roof Foundation truly believe the best way to give back to our communities is to draw upon our company's unique business culture: linking the skills and passions of our employees with philanthropic dollars. As a result, SRS Raise the Roof Foundation has become a champion of causes and organizations that support veterans and their families as well as those that address disaster relief and other local community needs.
As one of the largest roofing distributors in the United States, SRS Distribution takes our responsibility of being a good corporate citizen to heart. We are committed to leveraging our business expertise and resources to help those in need in the communities in which we operate and throughout the United States in an effort to help address our nation's most pressing challenges. Learn more and Donate Now!
---
Check out our Latest News.
---
Looking for a great place to work? Check out our Career Center.
---
Experience the Power of Roof Hub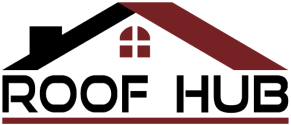 Want real-time info on your roofing materials orders, deliveries, invoices and more? need a tool that you can easily customize for every member of your team?
You've got it, right in the palm of your hand, with ROOF HUB! Learn More and get the App.
---
TopShield - Designed with You in Mind

TopShield is an exclusive brand of premium residential roofing products and accessories. Created entirely with the professional contractor's needs in mind, TopShield products are always of the highest quality to ensure maximum performance and cosistency. We continue to develop TopShield products with an unwavering focus on increasing our customer's productivity and profitability, while providing the highest level of product performance possible.