Episode 18 - Acoustics, Mental Health Awareness and How You Can Support Ukraine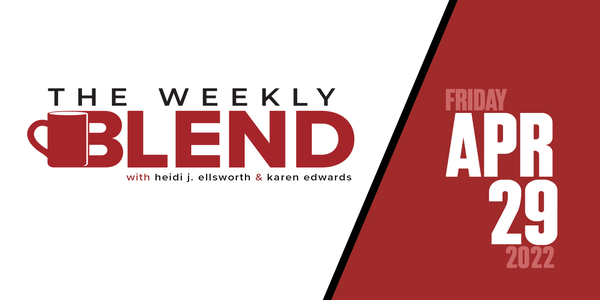 Join Heidi and Karen every Friday to hear what they have to say about all the happenings within the roofing industry.
The eighteenth episode of our Weekly Blend series is here! Join President Heidi J. Ellsworth and COO Karen L. Edwards for another exciting episode of this RoofersCoffeeShop® (RCS) original series.
This week, Heidi joins Certified Contractors Network for their RENOVATE Spring Conference. She discusses her involvement in this and her recent visit to the Pacific NW Regional Tradeshow hosted by Roofing Contractors Association of Washington (RCAW).
The two highlight our recent Coffee Conversations we had earlier this week. RCS Influencer, Mandy McIntyre joined us, along with Christee Holbrook, to discuss the importance of mental health awareness in the roofing industry.
They also discuss the ongoing campaign SRS Distribution is holding to raise funds for Ukraine. You can help them reach their goal of raising $50,000 by donating today!
Don't miss this week's episode of The Weekly Blend to learn more about our Classified of the Week, an upcoming METALCON Live event and our newest episode of Roofing Economic Outlook sponsored by Angi!
---
Share this: