How does Angi Leads work for contractors?
Angi Leads connects contractors with homeowners who are ready to hire pros for their home projects — giving you access to targeted leads for your business. Simply choose the services you offer and the locations you serve, and we'll match you with homeowners looking to start projects in those areas. We give you the tools you need to connect with homeowners and win the job.
---
Check Out The Latest Episode of Roofing Economic Outlook!
Chief Economist at Angi, Mischa Fisher, and RCS President, Heidi J. Ellsworth, discuss lumber prices, the ocean shipping reformat and, as always, how recent economic changes impacted roofing contractors and what contractors can do to prepare for future changes.
---

Receive 50% off leads for your first 30 days on Angi as a RoofersCoffeeShop Community Member. Get started..
What's included with a Angi Leads Membership?
Online Business Profile
Angi Leads Directory Listing
Verified Ratings and Reviews
Seal of Approval
Angi Pro Leads App
Member discounts
Industry trends + helpful tips
Interested in trying Angi Leads? Get started and receive 50% off roofing leads for your first 30 days on Angi Leads as a RoofersCoffeeShop Community Member.
---
About Angi
In 2021 Angie's List and HomeAdvisor came together to become Angi, combining the superior technology of HomeAdvisor and the brand strength of Angie's List to create a best-in-class experience
Angi provides the nation's largest network of screened contractors and is a one-stop shop for homeowners looking to turn their renovation dreams into reality. Our mission at Angi is for every homeowner to love where they live. We're taking on that mission by making Angi thee home for everything home.
Over 250,000 verified pros covering 500+ home project categories in over 400 major service areas in the US trust Angi. Angi receives over 32 million requests annually from motivated homeowners. Learn more: www.pro.homeadvisor.com/r/meet-angi-leads/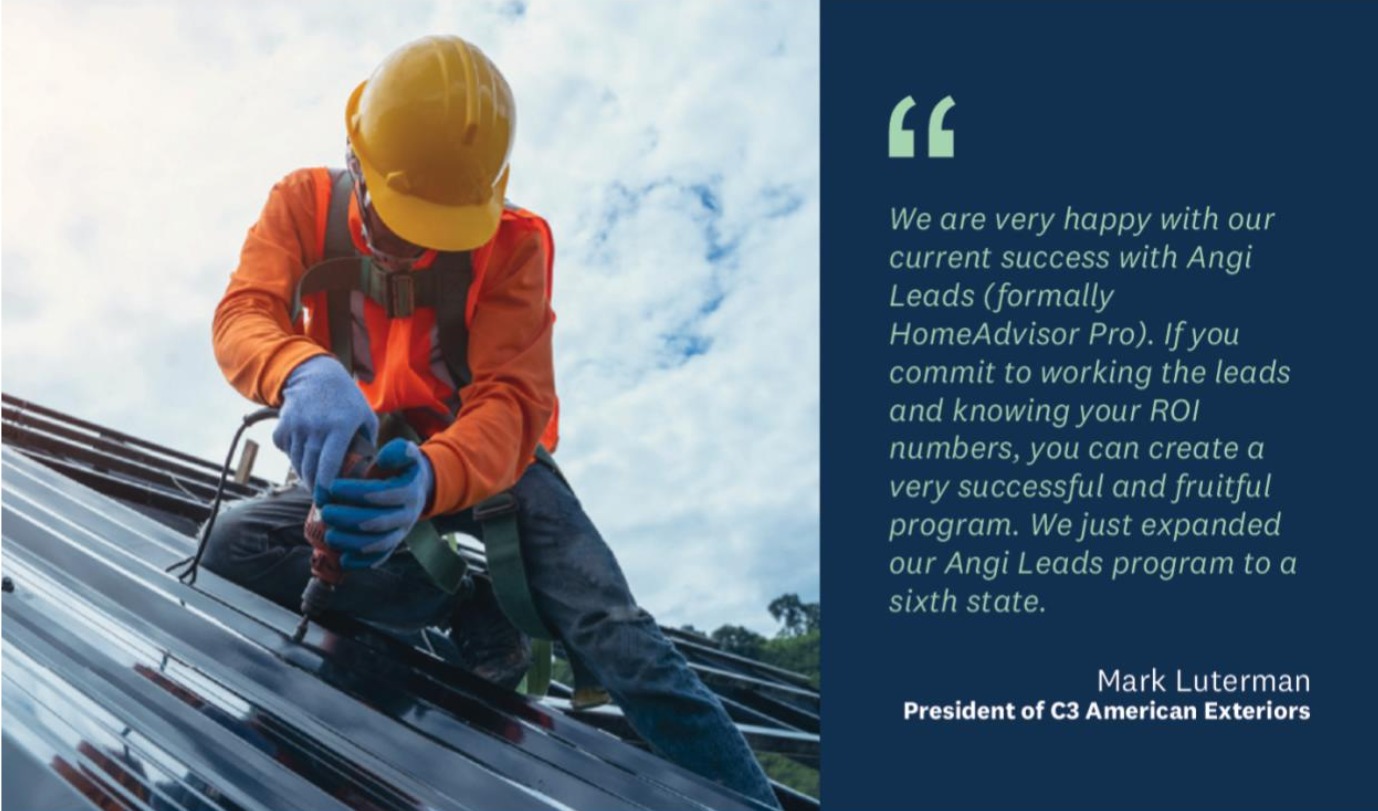 ---
The Economy of Everything Home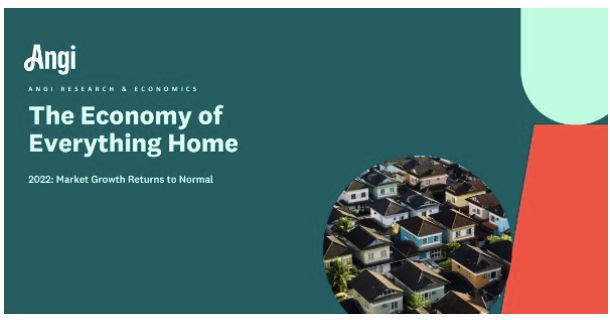 2022 is a transitional year for the home service market. The Total Addressable Market (TAM) grew by an additional $62B, reaching a new high of $657B; however, the rate of growth slowed down from 18% last year to 10% this year.
The explosive growth rate we saw last year as massive portions of consumer spending shifted to the home during the global pandemic has begun to taper off. While this return to market normalcy is expected, periods of dynamic market change are important to understand for two reasons.
First, elevated growth rates – like the 20% year-over-year growth experienced in 2021 are difficult for any market to maintain regardless of macro conditions: supply chains, product manufacturing, and skilled labor usually lack the capacity to grow as quickly as consumer demand. This means normalized growth rates are to be expected regardless of macroeconomic circumstances.
Second, a reduction in the rate of growth must not be confused with a reduction in the absolute size of the market. Furthermore, rapid price increases in the form of inflation, the underlying drivers of spending, and changes to consumer sentiment all impact how businesses and investors should understand what the market will look like on a go-forward basis.
To read more, Download the Report Here!