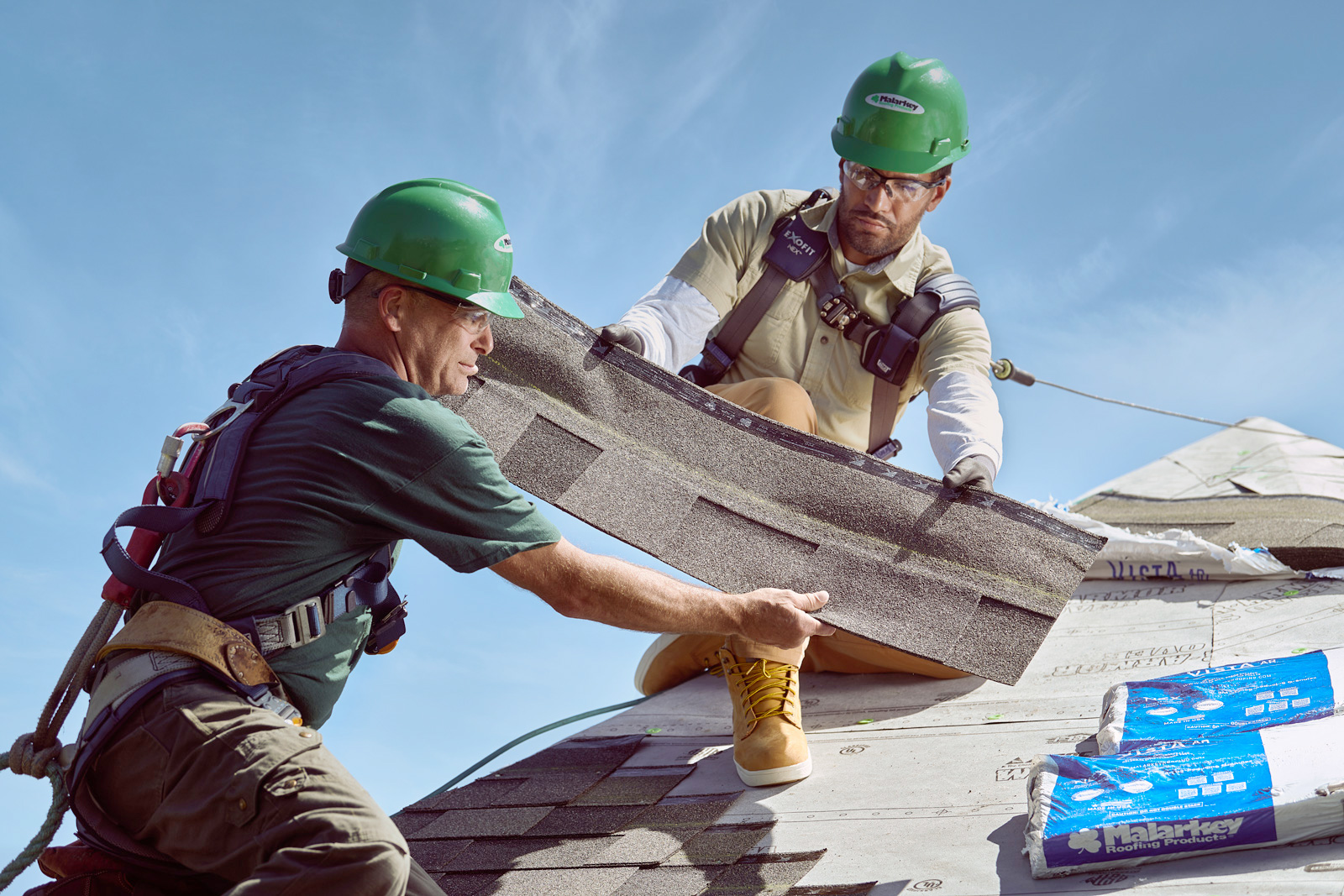 Malarkey Roofing Products® offers a full line of advanced commercial roofing systems for low slope roofing applications. Malarkey is focused on providing the most innovative low slope products along with the best technical and customer service in the roofing industry.
Founded in 1956, Malarkey Roofing Products is a US manufacturer of residential and commercial roofing products, with production facilities in Oregon, California, and Oklahoma. A little more thought, a little more effort, a little more care. If there's a better, more sustainable way to
make a shingle, we intend to find it.
Standard shingles are made of hard, dried-out asphalt. They're brittle, and under stress, prematurely age and crack. It's why we pioneered rubberized asphalt in shingles. Combining high-grade asphalt with virgin rubber polymers (SBS), as well as recycled rubber and plastic polymers, our proprietary NEX® Polymer Modified (Rubberized) Asphalt technology chemically rubberizes the asphalt core of the shingle for superior all-weather resilience, longer product life, and reduced environmental impact, while smog-reducing granules help clean the air of emission pollutants. Made better to last longer, and more sustainable. That's a Malarkey shingle.
---
Arctic Seal®
Our Most Economical Ice & Water Barrier
Arctic Seal® is a durable, waterproof, self-adhering underlayment made for areas of the roof most susceptible to leaks. Arctic Seal® can also be used as a high-performance, all-roof underlayment.
Ice & Water Barrier
A new roof requires more than just shingles. It's a cohesive, coordinated system of 5 parts. In order of installation, they are: 1) ice & water barrier, 2) underlayment, 3) starter shingles, 4) field shingles, and 5) hip & ridge shingles. The ice & water barrier sits under the shingles and the underlayment to provide an extra, waterproof membrane in more leak sensitive areas like roof valleys, edges, and transitions. Malarkey offers two ice & water barriers tailored to asphalt shingle roofs. Arctic Seal® is our most economical.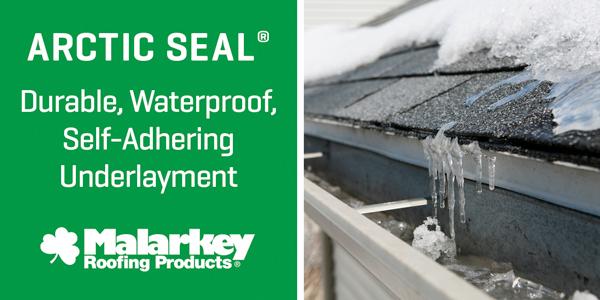 Learn more about the Arctic Seal.
---
When it Matters™ - We've Gotcha Covered
At Malarkey, we're a family business started here
in the US in 1956.
Our guiding principle is simple – build the shingles we
want on our own homes – made better to last longer,
and with the least environmental impact.
---
Reflecting Sunlight: Albedo as a Means to Reduce the Greenhouse Effect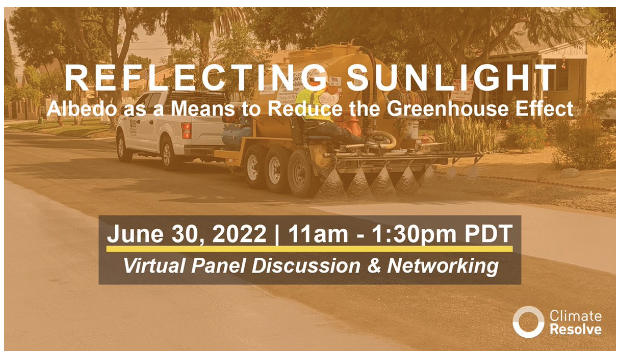 Does bouncing sunlight back into space help curb the greenhouse effect? Yes, it can. The physics are clear. But how does one quantify the effectiveness of various solar-reflection strategies?
Researchers at academic institutions and national laboratories are quantifying the radiative forcing benefits of cool surfaces. That research includes grappling with challenging but important comparisons between radiative forcing impacts of albedo and their greenhouse gas emission (GHG) equivalents.
Too few policymakers understand the albedo-GHGs relationship and how emerging GHG mitigation strategies, including carbon accounting and carbon credit methodologies, could benefit from the installation and performance of reflective surfaces.
To raise greater awareness of the radiative forcing benefits of cool surfaces, and the carbon dioxide equivalent (CO2e) quantification thereof, Climate Resolve wishes to invite you to a virtual networking event and 90-minute webinar panel discussion on "Reflecting Sunlight: Albedo as a Means to Reduce the Greenhouse Effect." The following renown expert panelists will participate:
---
Five Components of a New Roof - Products Knowledge
Shingles protect your roof, accessories complete it.
Shingles are at the core of any new roof.
But a complete new roof includes 4 additional
components – ice & water barrier, underlayment, starter shingles, and hip & ridge shingles.
Installed together, the roof works better, which is why we extend greater warranty options if you use Malarkey products and a Malarkey Certified Contractor for installation.
---
Architectural Shingles - Just the Facts
Architectural shingles, sometimes called laminate
shingles, utilize a dual-layer construction which gives
them weight and strength to better withstand extreme
weather, as well as added roof dimension for overall
curb appeal. Architectural shingles are our most
popular style. See why in this video.
---
Synthetic Shingle Underlayments - Product Knowledge
Underlayments are vapor barriers beneath the shingles. Delivered in roll form, underlayment, as the name implies, sits under shingles (over ice & water barrier) and provides a water-resistant or waterproof layer covering the entire roof.
Malarkey offers various underlayments to accommodate differing performance requirements.
---
Make it Right - FaceBook Live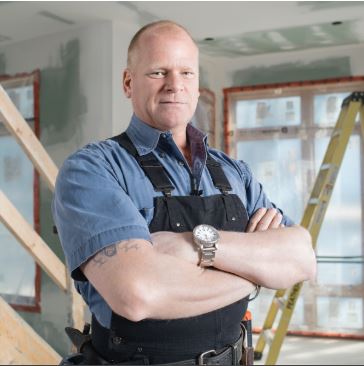 'Make it Right' Mike Holmes came to our booth at the International
Builders' Show this year to talk roofing excellence and sustainable
innovations with our team.