Episode 11 - Win a Makita Nail Gun, Classified of the Week and Teaching at Clemson!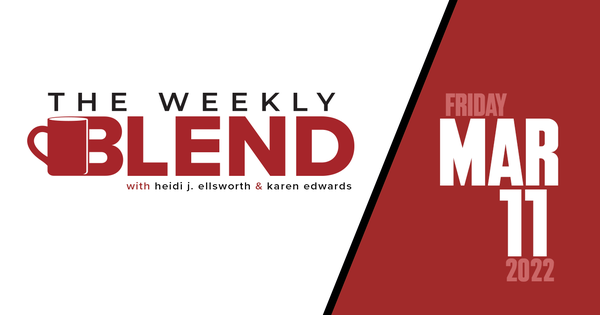 Join Heidi and Karen every Friday to hear what they have to say about all the happenings within the roofing industry.
The eleventh episode of our Weekly Blend series is here! Join President Heidi J. Ellsworth and COO Karen L. Edwards for another exciting episode of this RoofersCoffeeShop® (RCS) original series.
This week, Heidi and Karen highlight some cool promotions and giveaways to look out for. This promo from TopShield gets you a free Makita Coil Nail Gun for every 2 pallet purchase of TopShield 1 ¼ inch Coil Nails. And when you enter this photo contest from EVERROOF, you could win a Keurig machine or a heavy-duty thermos.
March is Women's History Month and many companies are putting women in the spotlight. Heidi and Karen discuss the North American Female Roofing Professional of the Year contest from Beacon Building Products. If you're a woman in roofing or know a woman in the roofing industry, nominations are open now until April 11.
Heidi and Karen also discuss some big industry news that we've shared in our newsroom. The two talk about the recent news of Holcim finishing their acquisition of Malarkey Roofing Products. They discuss how these companies are big on sustainability and that they can work together to expand each other's companies.
Check out this week's episode of The Weekly Blend to learn more about our new Coffee Conversations on mobile elevated work platforms (MEWPs), our upcoming webinar with TAMKO and our special episode of The Weekly Blend next week, live from Clemson University!
---