KPost Company is an industry-leading commercial and residential contractor who provides its customers with a variety of services covering the entire building envelope.
You need a roof you can count on to keep you safe and dry. KPost Roofing & Waterproofing is your #1 Dallas Fort Worth commercial and residential roofing contractor.
KPost services include: Commercial roof installation, repair, and maintenance, Residential Roof Replacement, repair, and maintenance, Storm Damage Repair, Custom Metal Roofing, Gutter Manufacturing, Lightweight Insulating Concrete Installation.
Our History
We have over 15 years of experience and have completed over 1,240 projects, including the Dallas Cowboys home: AT&T Stadium. With over 400 employees, we will provide you with the best roofing services possible. KPost opened its doors January 2004 with a core group of eleven roofing professionals that together had more than 300 years of combined construction experience. Today the team consists of over 400 employees, including more than 60 specialized crews, totaling over 5,000 years of experience.
KPost consistently ranks as a Top 100 Roofing Contractor in Roofing Contractor and as a Top 600 Specialty Contractor by Engineering News-Record. KPost has received numerous awards showcasing the company's state-of-the-art production techniques, individual employee craftsmanship, and the overall high- standards that the company is setting throughout the commercial roofing industry.
---
Safety. Quality. Value.
The corporate culture at KPost, and every project, is driven to deliver the highest level of Safety, Quality, and Value both for our customers and our employees.
Safety
KPost is fully insured and carries a high bonding capacity. Our current insurance modifier rating is one of the lowest in our industry, at "0.52".
To reach this accomplishment, and maintain it, KPost has on staff one bilingual Construction Safety Health Officials (CSHO), three bilingual CERTA torch trainers, and one OSHA 500 bilingual trainer setting their focus making sure its employees get all the proper training to complete each job safely and efficiently.
Quality
KPost understands that different specific skills and experience are required for commercial and residential building envelope system installations. KPost's crew have been extensively trained in their area of specialization. This expertise ensures a proper and high-quality installation and has resulted in KPost achieving top tier status with nearly every major material manufacturer.
Value
We don't just do the job right, we add value to your asset. You can rely on our superior workmanship and fair prices. We warrant all of our work and our emphasis on scheduled preventative maintenance will extend your roof's life, saving you time and money.
---
KPost Roofing & Waterproofing Services
Commerical
KPost is an authorized applicator with almost every manufacturer in the industry, having the skilled team of over 400+ employees to install every type of roofing system.
KPost specializes in Single-Ply, Built-Up, Modified, and Ballast roofs. There's not a job too big or too complex for KPost. With such an experienced team, KPost prides itself on the ability to provide solutions to all issues a job brings.
---
Residential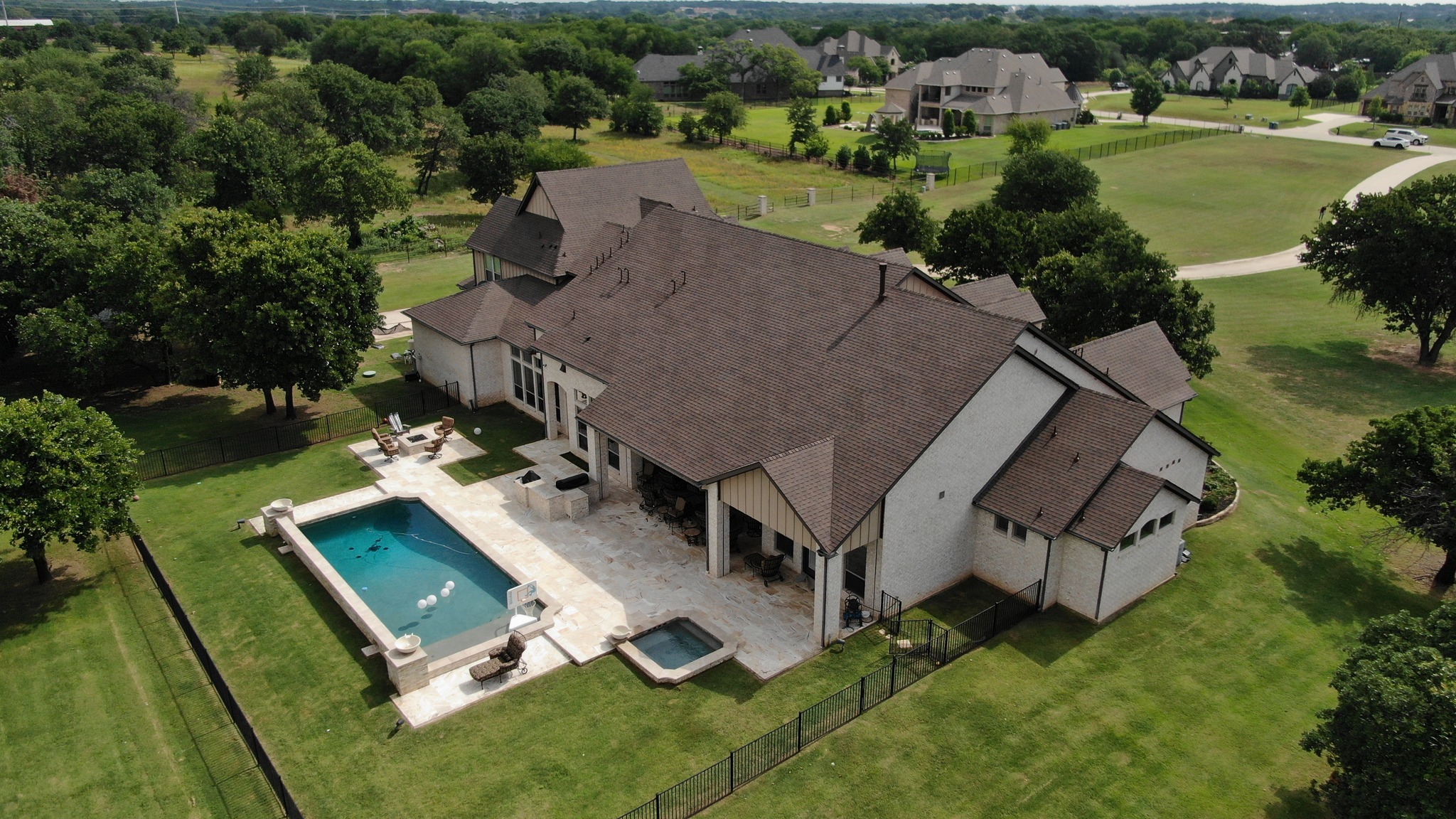 KPost installs the following roof types using our SilverSTAR Installation System:
Asphalt Shingles, Slate Roofing, Clay & Concrete Tiles, Standing Seam Metal, Metal Shingles and Tiles, Synthetic Shingles and Tiles
Service & Maintenance
The singular goal of our Repair & Maintenance Department is to ensure that an existing roof system will remain in maintainable condition up to or past its specified design life. With the largest Repair & Maintenance Department of any roofing contractor in North Texas, KPost has the resources to offer the most immediate response time to address a customer's water infiltration issues.
24-Hour Service
KPost's Service Department has 26 specialized crews that provide roof repair, preventative maintenance, installation of new roof penetrations, and 24-hour emergency leak repair service. KPost is certified to make repairs to any type of roof and is approved to complete warranty repairs on the vast majority of roof manufacturers' warranted systems.
---
Tesla Solar Roof
Tesla Solar Roof is designed to achieve comprehensive residential solar self-sufficiency without compromising on aesthetics, quality, or reliability. The revolutionary roof integrates seamlessly into the home and can be made virtually invisible through a wide range of tile finishes that match your style. KPost Company is proud to be a Tesla Certified Installer and we can ensure you get the best installation and product. Only authorized Tesla Solar Roof Installers can install Tesla roofs. Tesla Roofs are modern and beautiful. Unlike traditional solar panels, which are typically mounted on the roof or garage, Tesla Solar Roofs are integrated into your home's architectural design. They also have no visible mounting hardware and weather-resistant materials so they can stand up to the elements.
---