Episode 22 - RT3 in Texas and Amazing Construction Management Scholarships for Women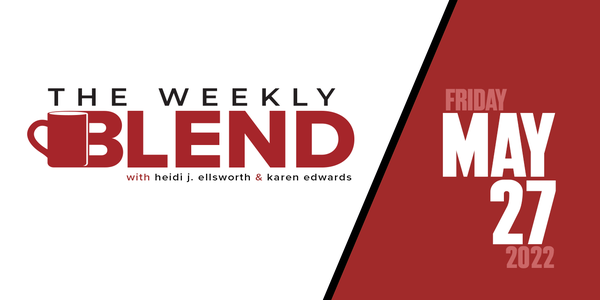 Join Heidi and Karen every Friday to hear what they have to say about all the happenings within the roofing industry.
The 22nd episode of our Weekly Blend series is here! Join President Heidi J. Ellsworth and COO Karen L. Edwards for another exciting episode of this RoofersCoffeeShop® (RCS) original series.
Heidi and Karen shot this week's episode live from Texas A&M University! There they met with Roofing Technology Think Tank (RT3), of which Karen is the executive director, for a series of speaking events at the university. One of the speakers was Steven White, chief transformation officer at Jobba.
The two also discuss our latest Coffee Conversations on NCCER apprenticeship training. Learn from industry professionals including Steve Little from KPost Roofing & Waterproofing and John Esbenshade from National Roofing Contractors Association (NRCA) about the growing need for apprenticeship training in the industry.
Check out the latest episode of The Weekly Blend to learn more about our latest Read, Listen, Watch on OSHA regulations as well as the many scholarships opportunities we highlight on our scholarship page!
---
Share this: