Way Beyond Curb Appeal
The experienced team at DaVinci Roofscapes develop and manufacture industry-leading polymer slate and shake roofing systems with an authentic look and superior performance.
DaVinci leads the industry in the greatest selection of
colors, tile thickness and tile width variety. DaVinci high-performing roofing products are proudly made in America, have a limited lifetime warranty, and are 100% recyclable. All DaVinci products are delivered as pre-sorted bundles (by size and color) for ease in handling and installation at the job site.
---
Oh, Hail! Mother Nature Strikes Again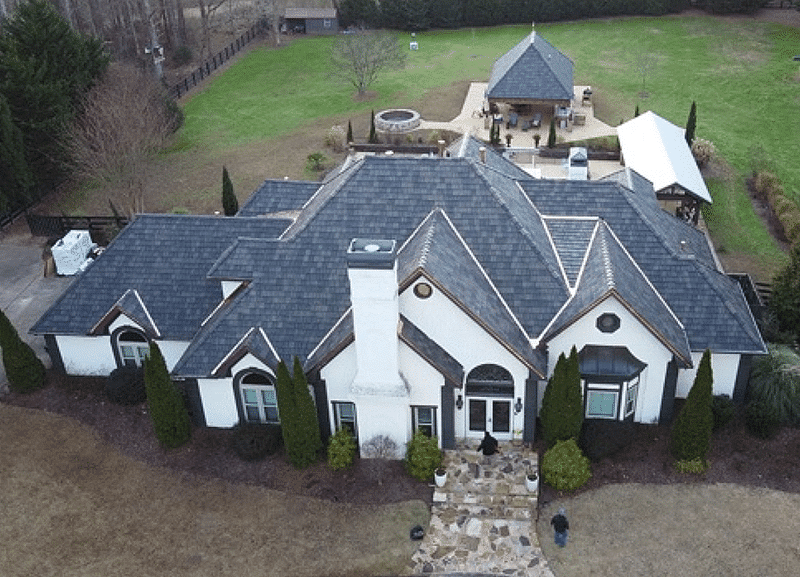 She did it again. Mother Nature brought her fury down on another home. This time her hail actually split real wood roofing shakes and damaged copper valleys. To even the score, the Heidenreich family installed an impact-resistant synthetic shake roof from DaVinci Roofscapes.
Read about this project profile here!
---
IBSx Builder Show Village Went Virtual - Immersive Experience Brings New Depth
Pro Builder Show Village, always a highlight of the International Builders' Show, provides an opportunity to see the latest ideas and innovations in new-home design, floor plans, features and products. While those elements are all available again this year, a new twist makes the 2021 Show Village even more relevant and exciting for builders, architects and designers: All three homes offer an immersive, interactive virtual experience that enables you to tour each home at your convenience. No bus rides or waiting in line to see them! Ready to see more?
You can visit all of the homes and still come back for more when you need fresh inspiration.
See the IBSx Builder Show Village.
View the Middle House.
View the Left House.

---
A Roof Doesn't Get Better than DaVinci
Check out our new website and video
---
Synthetic or Simulated Roofing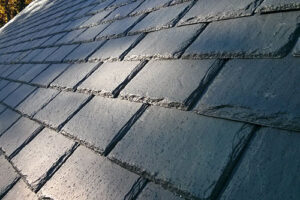 Made to look like real slate, shake or Spanish tiles, synthetic roofing can be made from either recycled materials or virgin resins, like polyethylene. Because they are manufactured, simulated roofing tiles are generally made to resist impact, fire, insects, cracking and splitting. They can stand up to high winds, hailstorms, and strong UV rays. These are advantages of man-made roofing.
Some manufacturers use molds made from actual shake and slate, so the final simulated roofing is very authentic-looking --- like rough-hewn, hand-split cedar or natural slate. There are a wide range of colors and color blends available in composite roofing materials that replicate nature. Oftentimes manufacturers can create custom colors to complement a specific project.
Other good news about synthetic roofing is that warranties are generally very strong. The products are long-lasting (with some manufacturers offering lifetime limited warranties) and pieces can oftentimes be recycled.