Episode 10 - In-Person at NERCA!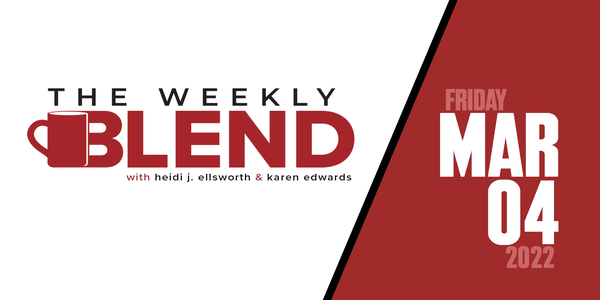 Join Heidi and Karen in this special live episode to hear what they have to say about all the happenings within the roofing industry.
The ninth episode of our Weekly Blend series is here and shot live at the NERCA Convention and Tradeshow! Join President Heidi J. Ellsworth and COO Karen L. Edwards for another exciting episode of this RoofersCoffeeShop® original series.
This week, Heidi and Karen get to meet in person at the NERCA Convention and they get to host multiple live events throughout the show. In addition to The Weekly Blend, they'll be interviewing many RCS partners live, like Leap and FlashCo.
All our live videos from NERCA can be found on our YouTube channel. You can also find our updates from NERCA on our new TikTok page!
Heidi and Karen also highlight how RCS is celebrating Women's History Month. They mention a special article Karen has written to commemorate women in the industry for their trailblazing efforts.
Check out this week's live episode of The Weekly Blend to learn more about our upcoming Coffee Conversations on mobile elevated work platforms (MEWPs) and a promotional offer from Angi you don't want to miss!
---
Share this: