Episode 90 - NRCA fall meetings, Coffee Conversations Trends Report, Roofing Alliance donation program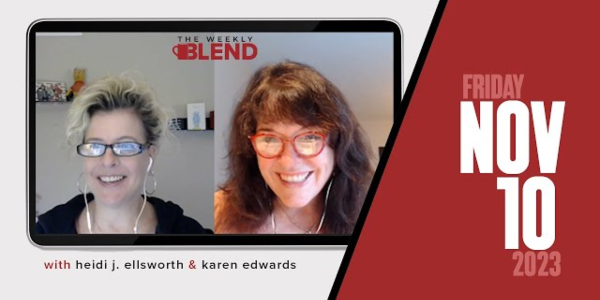 Join Heidi and Karen every Friday to learn about what's going on in the roofing industry.
The 90th episode of The Weekly Blend is here! Join the Coffee Shops' President Heidi J. Ellsworth and COO Karen L. Edwards for the latest episode of this Coffee Shop original web series.
This week, Heidi is in Nashville for the National Roofing Contractors Association (NRCA) Fall Meeting! There she is meeting with other members of the roofing industry to discuss important topics like marketing and ProCertification.
The two also discuss the latest episode of Coffee Conversations sponsored by Beacon Building Products. In this episode, we meet with roofing industry leaders to discuss all of our findings in our 2023 Trends Report!
Tune in to this week's episode of The Weekly Blend to stay up-to-date on all the roofing and metal industry happenings. And don't forget to subscribe to our YouTube channel so you don't miss a new episode!
---
Share this: