Episode 84 of The Weekly Blend is Here!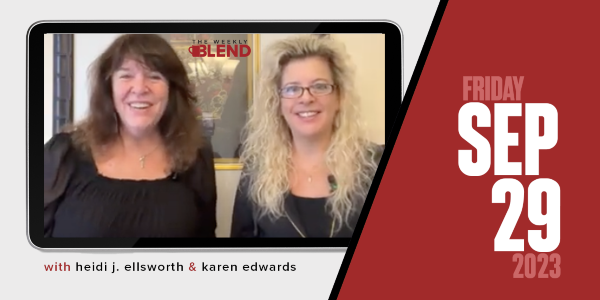 Join Heidi and Karen every Friday to learn the latest news in the roofing industry.
The 84th episode of The Weekly Blend is here! Join the Coffee Shops' President Heidi J. Ellsworth and COO Karen L. Edwards for the newest episode of this Coffee Shop original web series.
This week, Heidi and Karen discuss their recent visit to the Western States Roofing Contractors Association's (WSRCA) Western Roofing Expo! There they interviewed numerous leaders in the roofing industry, but they also hosted a live episode of Coffee Conversations.
Heidi discusses her upcoming visit to the Roofing Contractors Association of Texas (RCAT) Conference on October 4 - 6 in Houston, Texas. There, she and our Multimedia Manager, Megan Ellsworth, will be hosting a class about using podcasts to boost your business on Friday, October 6 at 10:00 a.m.
Tune in to this week's episode of The Weekly Blend to stay up-to-date on all the roofing and metal industry happenings. And don't forget to subscribe to our YouTube channel so you never miss a new episode!
---
Share this: