Episode 53 - MCA Show in Florida, Roofing Recycling Coffee Conversation, Watch the Student Competition at IRE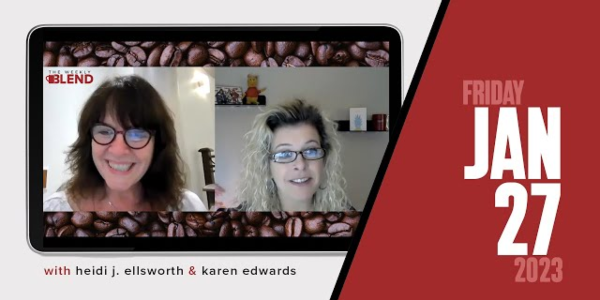 Join Heidi and Karen every Friday to hear about the latest happenings in the roofing industry.
The 53rd episode of The Weekly Blend is here! Join President Heidi J. Ellsworth and COO Karen L. Edwards for a new exciting episode of this Coffee Shop original web series.
This week, Heidi and Karen discuss our recent episode of Coffee Conversations which was all about the recycling efforts in the roofing industry. In this episode, sponsored by Owens Corning, we sit down with Laurand Lewandowski and Mark Leo to discuss what roofing recycling looks like today and their future plans for the industry.
Heidi and Karen also discuss the Roofing Alliance's upcoming Student Competition at this year's International Roofing Expo. Join us on Wednesday, March 8 starting at 8:00 a.m. to watch six schools present their pitches for the Globe Life Field roofing project. We hope to see you there!
Tune in to this week's episode of The Weekly Blend to stay up-to-date on all the industry happenings. Don't forget to subscribe to our YouTube channel so you never miss a new episode!
---
Share this: