Episode 34 - Hurricanes to Watch, Unique Classifieds and a Coffee Conversations You Can't Afford to Miss!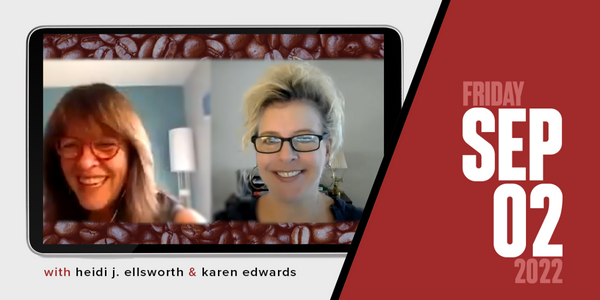 Join Heidi and Karen every Friday to hear what they have to say about all the happenings within the roofing industry.
The 34th episode of our Weekly Blend series is here! Join President Heidi J. Ellsworth and COO Karen L. Edwards for another informative installment of this RoofersCoffeeShop® (RCS) original series.
This week, Heidi and Karen discuss the Beacon of Hope contest that is now accepting nominations. The roofing industry is all about giving back, so if you know a veteran, or are a veteran in need of a new roof, submit a nomination today.
The two also share more about our upcoming webinars. The next RLW is brought to you by SOPREMA and will be on Why Sustainable Solutions Matter. There will also be another episode of the Roofing Economic Outlook sponsored by Angi with Chief Economist Mischa Fisher to look forward to soon. Karen and Heidi will be joining John Kenney, CEO of Cotney Consulting Group, for another installment in the Affinity Webinar series about low budget marketing.
Season 4 of Coffee Conversations starts next week! Heidi and Karen discuss the upcoming episode of Coffee Conversations sponsored by National Roofing Contractors Association (NRCA) where NRCA CEO McKay Daniels and Chairman of the Board Kyle Thomas will discuss the current state of the roofing industry.
Don't miss this week's episode of The Weekly Blend to learn more about the launch of a marketing peer group for R-Club members, what information is available in our newsroom to prepare for hurricane season and our Classified of the Week! Happy Labor Day everyone!
---