Episode 24 - Hurricane Preparedness, Video Classifieds and Putting R-Club Contractors on the Map!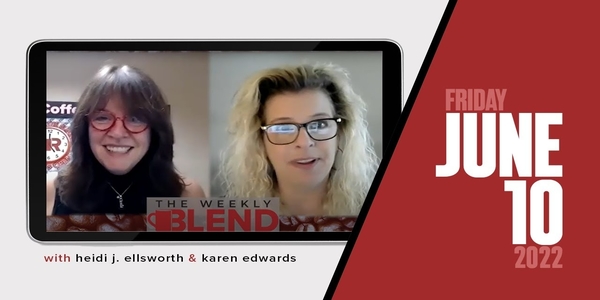 Join Heidi and Karen every Friday to hear what they have to say about all the happenings within the roofing industry.
The 24th episode of our Weekly Blend series is here! Join President Heidi J. Ellsworth and COO Karen L. Edwards for another exciting installment of this RoofersCoffeeShop® (RCS) original series.
This week, the two discuss the many resources RCS offers to contractors during hurricane season. We have a handy forum on our Hurricane Relief page as well as information for homeowners and building owners over at our sister site, AskARoofer!
They also discuss a new feature on our site that helps put R-Club contractors on the map! Thanks to Project Map It, we now have a handy map on our site that shows where all of our R-Club contractors are located, making it easier than ever for home and building owners to find them!
Heidi highlights our latest Coffee Conversations that she co-hosted with our Multimedia Manager, Megan Ellsworth. This recent Coffee Conversations is all about celebrating Pride Month by talking with roofing industry members about their experiences being queer in the industry.
Check out this week's episode of The Weekly Blend to learn more about our recent Affinity Webinar with Cotney Consulting Group and our classified ad of the week you don't want to miss!
---