Episode 23 - Summer Expos, Pride Month and Fireproof Roofing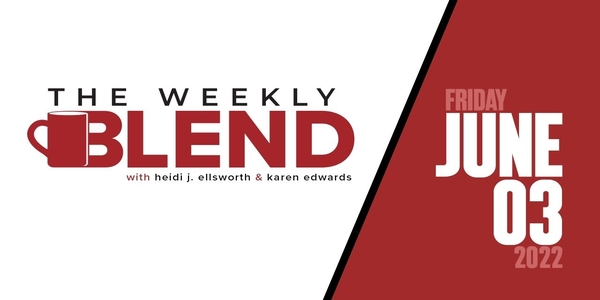 Join Heidi and Karen every Friday to hear what they have to say about all the happenings within the roofing industry.
The 23rd episode of our Weekly Blend series is here! Join President Heidi J. Ellsworth and COO Karen L. Edwards for another exciting episode of this RoofersCoffeeShop® (RCS) original series.
Heidi discusses her upcoming visit to the Metal Construction Association's (MCA) Summer Meeting. If you are in the Rosemont, Illinois area, join the MCA and RCS for a series of informative and insightful meetings on all things metal!
The two also highlight our upcoming Coffee Conversations, which will be the last one before our summer break. This exciting episode will be all about celebrating Pride Month with members of the roofing industry discussing their experiences being in the LGBTQIA+ community.
They also discuss the upcoming Florida Roofing and Sheet Metal Contractors Association (FRSA) 100th Annual Convention. Join other roofing industry members at Daytona Beach for this fun three-day event which includes golf, fishing and shooting tournaments!
Don't miss this week's episode of The Weekly Blend to learn more about our upcoming LinkedIn Webinar with Cotney Consulting Group, as well as our classified ad of the week from Westurn Cedar Roofing!
---