Episode 14 - How to Win 5K, What to Expect for Roofing Day and Giving Back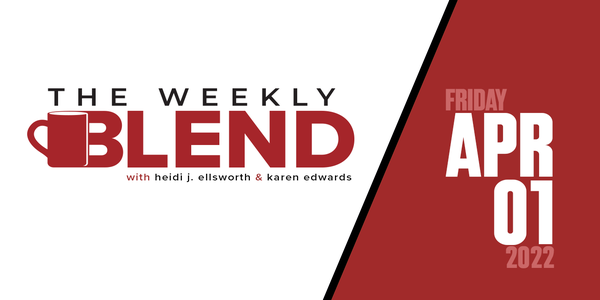 Join Heidi and Karen every Friday to hear what they have to say about all the happenings within the roofing industry.
The fourteenth episode of our Weekly Blend series is here! Join President Heidi J. Ellsworth and COO Karen L. Edwards for another exciting episode of this RoofersCoffeeShop® (RCS) original series.
In this episode, Heidi and Karen discuss their packed schedule of events for the next week. Heidi talks about her visit to the Western States Roofing Contractors Association (WSRCA) board meeting. She and Karen are also gearing up for the upcoming Roofing Day in D.C. with the National Roofing Contractors Association (NRCA).
The two also highlight a contest sponsored by Angi where your business could win $5,000! All you have to do is tell them what your business would do if you received $5,000. The contest deadline is April 8, 2022 so enter now!
Heidi and Karen also discuss our classified of the week for Ranger Roofing & Construction. The Texas-based contracting company is looking for experienced flat and sheet metal roofers to join their growing team.
Don't miss this week's episode of The Weekly Blend to learn more about our upcoming Coffee Conversations on giving back to veterans, our new episode of Roofing Economic Outlook sponsored by Angi and our latest RLW with TAMKO!
---