By Steve Kuhel, Senior Project Manager, Commercial Roofing Systems, FiberTite.
Understanding resilient roofs and their importance.
The term "resiliency" is commonly used in regards to buildings and building envelopes. But what is resiliency? How does resiliency apply to roofing? Why should your customers invest in a resilient roof system? Having a resilient roof will help your customers and their businesses withstand disruptions, fortify against breaches and endure extreme conditions.
What Is Resiliency?
For roofing systems, resiliency means protecting a building's ability to remain fully operational despite severe weather events, environmental contamination and man-made wear and tear.
There are critical businesses where a failure in their roof system is not an option:
Hospitals and critical care facilities must stay secure during the next hurricane threat.

Food processing facilities cannot have contamination from outside their plants.

Data centers cannot have water near their electronic data storage towers.
What Does a Resilient Roof Protect Against?
Durability has always been an essential aspect of roofing; however, extreme weather events are becoming more and more common: severe hail storms, hurricanes, and fast-moving wildfires.
In addition, the ambient environment often adds contaminants on a daily basis that building owners may not even be aware of, such as fuel emissions, food processing byproducts, exposure from UV rays, and more. For these reasons, a resilient roof system protects in the following ways:
UV Protection

Puncture Resistance

Chemical Resistance

Wind Protection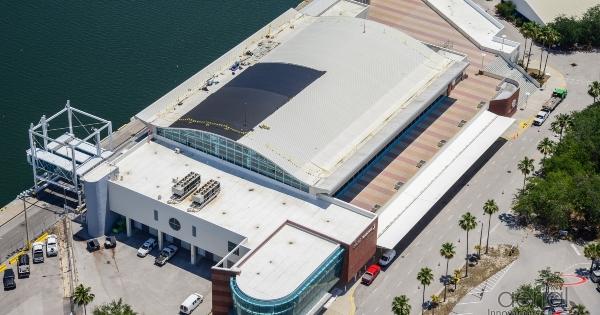 What Is the Value of a Resilient Roofing System?
An FM Global survey asked business leaders about the effects of critical equipment failure with their company. 75% of those surveyed said it would take months to recover from a critical equipment failure, and 14% said it would take years to recover.
A building or equipment recovery does not only apply to the cost of repairs, but it also includes a detrimental decline in:
Revenue/Earnings

Share Value

Brand Reputation

Shareholder Confidence

Employee Retention
Original article source: FiberTite
About FiberTite
The foundation of FiberTite is 60 years of high-performance fabric technology. FiberTite's 4-Layer technology synthesizes nearly twice as much fiber as competitors and features a unique adhesive coat and a proprietary DuPont™ Elvaloy® KEE based formula. It combines to make FiberTite a tougher, lighter, more flexible and durable roofing membrane. First installed on rooftops in 1979, more than 99% of FiberTite roofs are still performing.