United Asphalts has been a leading manufacturer of oxidized roofing asphalt since 1961
The addition of ENDURAflex HT SEBS modified asphalt shows UA's commitment to the ever-evolving roofing industry and the modern technologies needed to protect the buildings of the 21st century. This all-new product is now available through all major distributors of commercial roofing products.
ENDURAflex HT was created out of a need to address new extreme weather conditions. Owners of critical facilities, such as hospitals, schools, computer centers, airports and sensitive government buildings have come to realize the importance of installing a hail resistant roof assembly over their facilities. ENDURAflex HT as the primary inter-ply adhesive in a Built-Up Roof System provides that premium level of protection with the potential of a Class IV hail resistant roof.
As technology has advanced and many new competing roof designs are introduced, the Built-Up roofing industry has evolved alongside them to improve upon an already proven system. And, as the performance limitations of many newer roofing systems continue to come into sharp focus, the need for alternatives becomes more urgent.
ENDURAflex HT SEBS modified asphalt is a proprietary blend of high quality base asphalt and polymers. This product exhibits all the traits necessary for peak performance. Compared to standard oxidized asphalt, ENDURAflex is more resistant to UV degradation and is thermally stable meaning contractors can use their standard direct-fire kettles. It's high tensile elongation allows the material to better move and flex with the building without breaking. It also has outstanding low temperature flexibility and fracture resistance, making it a viable option in all climates. Its characteristics are also ideally suited for use in two of the most increasingly popular and highly advanced commercial systems in use today; Vegetative and Inverted roof systems.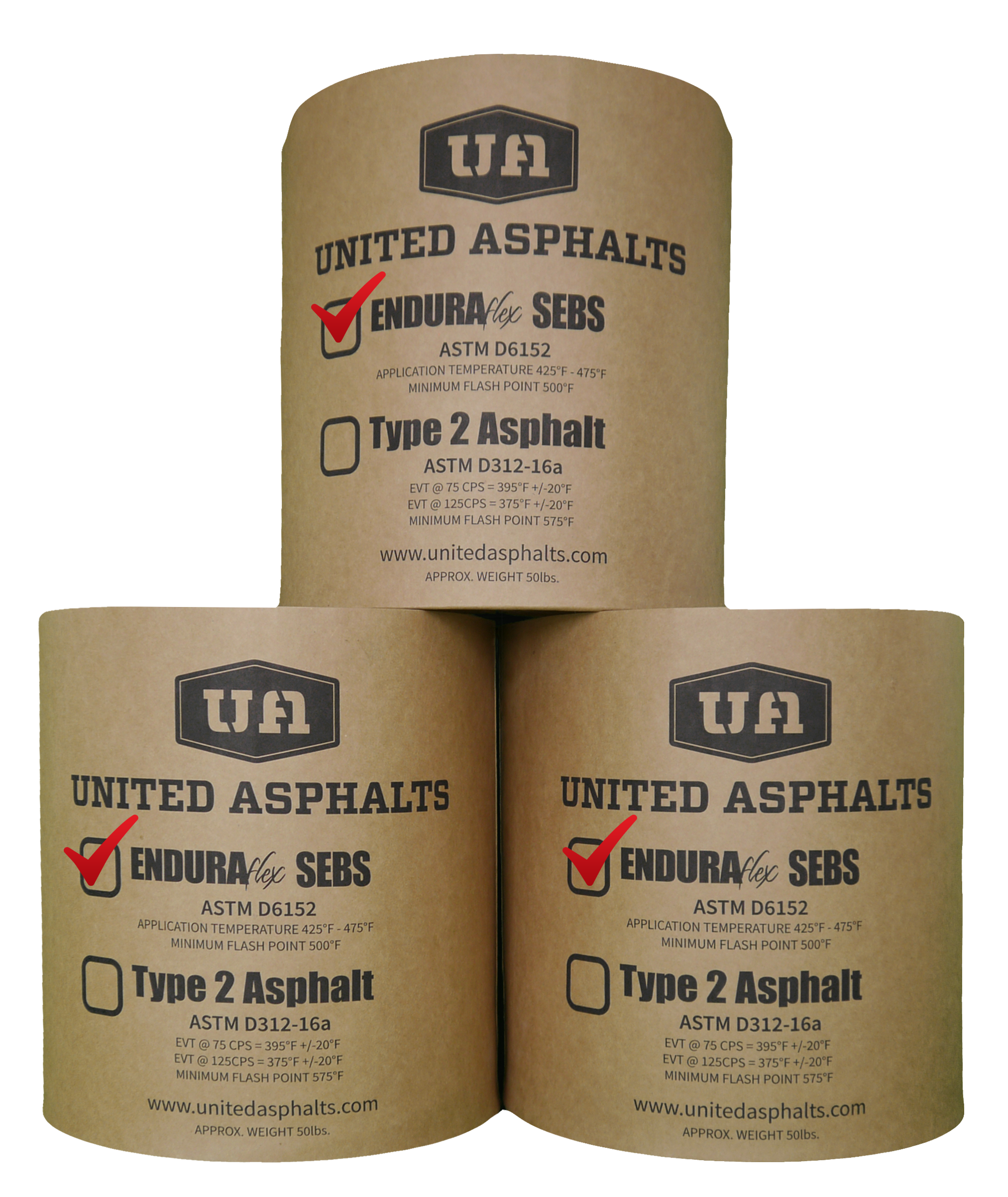 United Asphalts Inc. strives to provide innovations in asphalt for contractors, architects and specifiers the world over. This product represents a commitment to take the proven systems of yesteryear and adapt them to the building techniques of today.
You can find United Asphalts products at most wholesalers of commercial roofing materials across the nation. Please make sure to browse our website for more information. Also, follow us on Facebook & LinkedIn for ongoing news about ENDURAflex HT and our other products.
Learn More About United Asphalts in their RCS Directory Here
Watch the Video Here