The Right Coatings for the Right Roofs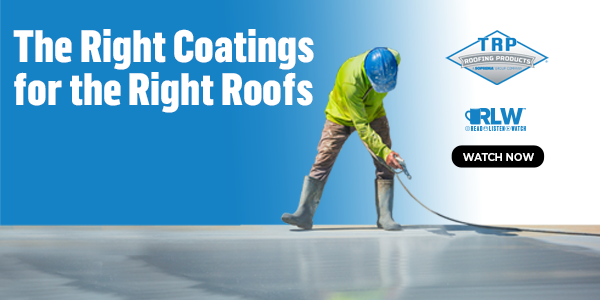 In this RLW, Heidi J. Ellsworth welcomes Jeff Harvey of TRP (formerly Tropical Roofing Products) to talk about coatings. As a SOPREMA company, TRP has been and is an acknowledged leader in roof coatings. Jeff and Heidi will discuss the best practices for assessing a roof for roof coatings, the different types of coating products and when is the right time to coat instead of re-roof. This RLW will help all roofing professionals understand more about the rapidly growing market for roof coatings.
Read the Transcription - Coming Soon!
---
Share this: