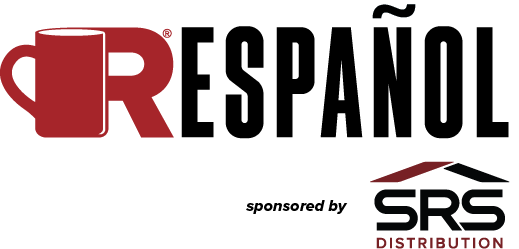 RoofersCoffeeShop® is doing its best to represent the entire roofing industry and that means becoming a resource for our Spanish speaking roofers. We have had a few posts in the Spanish language but we want to give Español a home here. We have implemented these improvements to the website:
RoofersCoffeeShop® is available in Spanish. Please use the toggle on the top right of the home page.
Spanish language classified ads
Spanish language in News and Blogs
See Products & Services, Information and Opportunities!
¡Mira este video demostrando todas las oportunidades que RCS Español ofrece!
Check out this video showcasing all the opportunities RCS in Spanish has to offer!
These new Spanish opportunities are generously sponsored by SRS Distribution. Learn more about SRS here.
---
Check out all of our content En Español
---