The auction is currently open and closes January 1. Text "DAVISHOLIDAY2022" to 243-725 for a mobile auction link.
Giving Tuesday is a worldwide movement to encourage giving and celebrate generosity. Harnessing the collective power of charities, businesses, and individuals, the goal of this initiative is to transform how people think about, talk about, and participate in giving all year long – especially during the holidays. Founded in memory of Larry & Mary Davis, the Davis Memorial Foundation awards annual scholarships to individuals who want to further their education. Priority is given to students who want to attend a trade school, or get a college or university degree that relates to the construction industry. The Foundation has made a huge impact within the roofing industry - since 1997 has now raised over $700,000, and awarded more than 160 scholarships!
Help support higher education this Giving Tuesday, November 29, by bidding on auction items or making a donation to the Davis Memorial Foundation!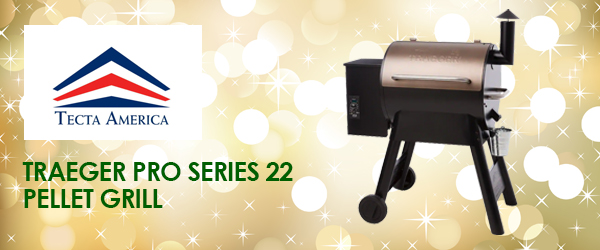 Traeger Pro Series 22 Pellet Grill
For this years Holiday, plan on using Traeger Pro Series 22 Pettet Grill in Bronze to cook everything from smoking ribs, to baking a pie! This grill is fueled by real-wood flavor and its Digital Pro Controller give precise temperature control. ENJOY!!
Donated by: Tecta America Arizona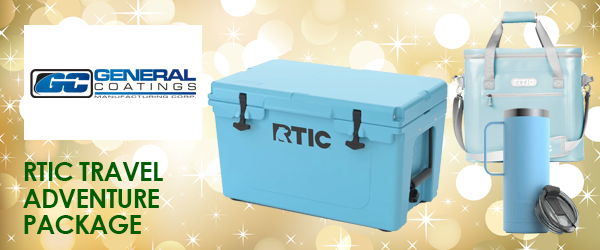 RTIC Travel Adventure Package
General Coatings wants you to enjoy this wonderful gift: RTIC 40-CAN Soft Cooler, 52 QT Hard Cooler, a Travel Ice Packet, and some great Travel Mugs for your needs of fun ADVENTURERS!
Donated by: General Coatings Manufacturing Corp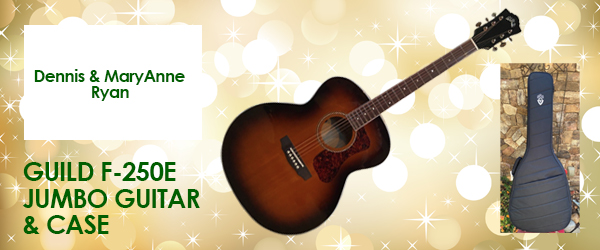 Guild F-250e jumbo guitar and case
This amazing Guild Guitar would be perfect to play holiday music to your family and friends! This Guitar includes: Solid Sitka Spruce Top, Flamed Maple,Back/Sides, Mahogany Neck, Pau Ferro Fingerboard, Bone Nut, Guild/Fishman Sonitone GT-1 Electronics, and 25 ½" Scale Length and a 16" Radius.
Donated by: Dennis and Maryanne Ryan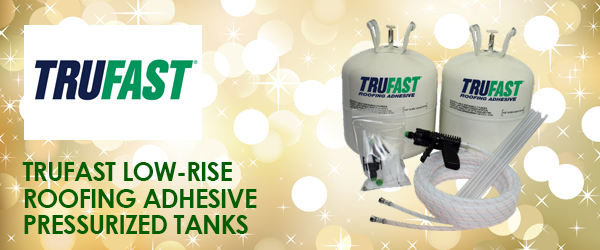 TRUFAST Low-rise Commercial Roofing Adhesive
TRUFAST® Roofing Adhesive is a construction-grade, polyurethane foam adhesive designed to adhere approved roof insulations, thermal barriers, cover boards and fleece-backed membranes to acceptable substrates. Clean, fast one-step application resulting in significant labor savings for the contractor. Full cure within minutes, superior wind-uplift resistance, eliminates thermal bridging and self-contained kit which comes with everything needed to apply adhesive.
Donated by: TRUFAST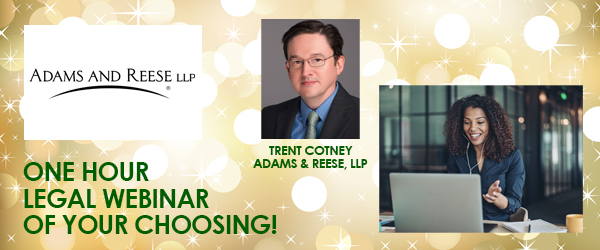 One hour legal webinar of your choosing
We can all use legal advice to help our business. Adams & Reese, LLP is offering a one-hour legal webinar, topic of your choosing!
Donated by: Adams & Reese LLP.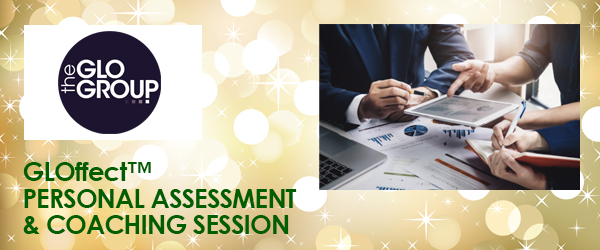 Gloffect™ personal assessment and coaching session
The GLOffect Method™ will discover your team's and/or company's unique value and give you a clear understanding of how to achieve the results you need. Your company will walk away with a deep understanding of your unique value and how to apply those strengths to increased sales performance, new product development and improved employee interactions that deliver results.
What's included:
Assessment and full report
Digital notebook
Three 1-hour virtual meetings.
Describe your value in 2-3 words by creating an Anthem.
Donated by: The GLO Group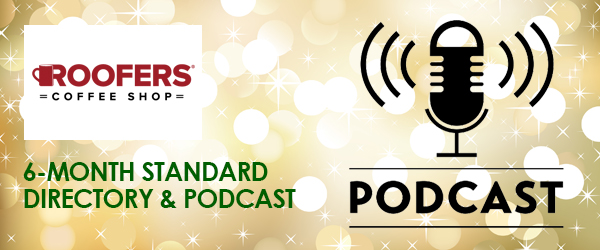 6-month standard directory & podcast
Highlight your business with the industry's hottest podcast team! Receive a no-word-limit directory on RoofersCoffeeShop.com with your logo and links to your social media. Directories are SEO-enabled and keyword searchable. Receive one podcast highlighting your business! This will run on RoofersCoffeeShop.com and be yours to share.
Donated by: RoofersCoffeeShop.com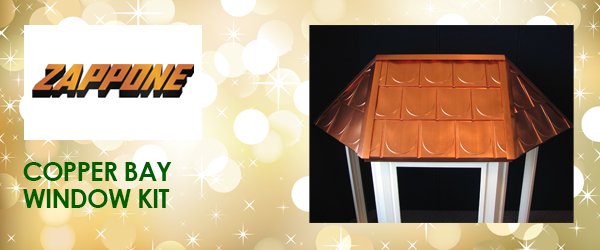 Copper Bay Window Kit
Beautiful Copper Bay Window Kit! The legendary richness, the unparalleled quality, and the understated beauty which only Copper shingles possess is now incredibly convenient. Solid copper shingle roof that comes in a box, complete and ready to apply! Includes - Either square, scallop, or diamond-Up to 35 square feet of material. All the shingles, flashing, nails and freight included!
Donated by: Zappone Manufacturing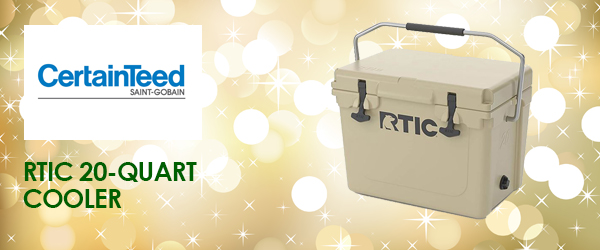 RTIC 20-quart Cooler
This RTIC 20-QUART Cooler is all about extremes - from impact resistance and durability to long lasting ice retention.The RTIC 20-QT Compact Hard Cooler is a great personal cooler, especially for a holiday present!
Donated by: CertainTeed Exterior Product Sales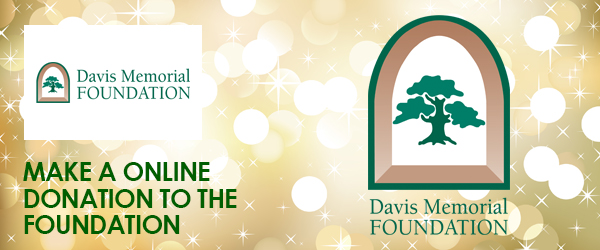 Make an online donation to the foundation
Your generous contribution is greatly appreciated! All proceeds benefit the Davis Memorial Scholarship program. Since 1997, the Foundation has now raised over $700,000 and awarded more than 160 scholarships!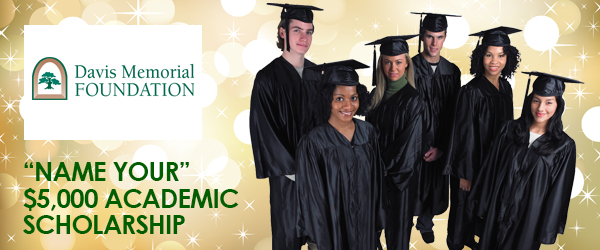 "Name Your" $5,000 Academic Scholarship
Create a $5,000 academic scholarship in your name! Awardee will be presented with the scholarship for the 2023 academic year. Take the leap and put YOUR NAME on education!
Learn more about the Davis Memorial Foundation in their RoofersCoffeeShop Directory.