The Sales Team Evaluation Cheat Sheet For Contractors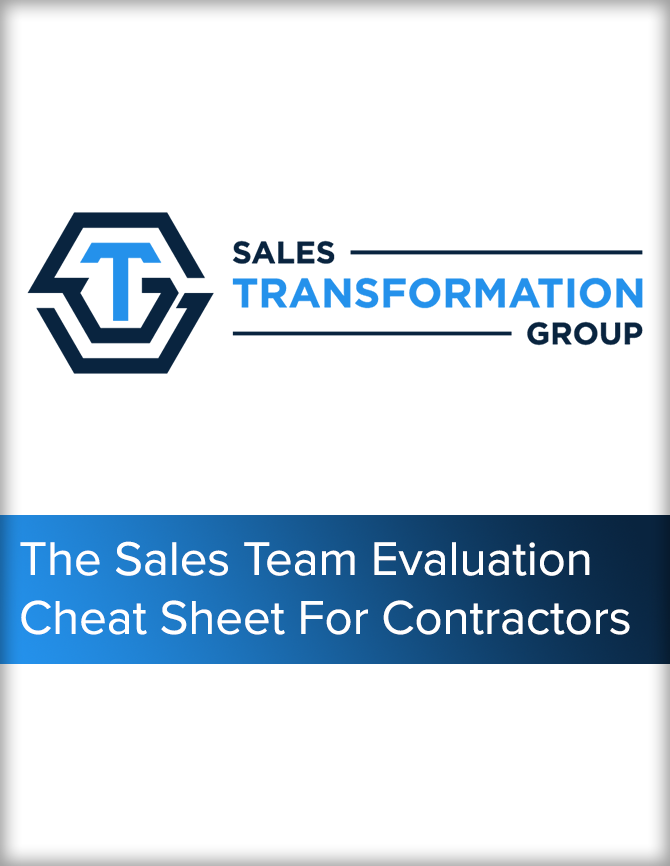 This free cheat sheet will show you....
Stellar Strategy: The most overlooked traits that are killing your margins, and keeping you from having a predictably profitable business.
Sales Tools: You'll discover how to rate the 15 Essential Sales Tools that every sales rep must know to increase sales and profit margins consistently.
Sales Stats: Learn how to objectively review your sales team's total sales, average deal size, closing ratio, gross margin, and more!
Team Evaluation: Unlock a new level of growth and create a pathway for success and development in your sales team with these key evaluation benchmarks.
---