La misión principal de SRS Para Latinos es ser la primera opción en distribución para la comunidad de contratistas Latinos y de habla hispana en los Estados Unidos. Brindamos un entorno colaborativo que permite generar relaciones comerciales, ofrecemos capaciticaciones, fomentamos intercambios e impulsamos el crecimiento de la comunidad de constructores Latinos. SRS Para Latinos está comprometido con el éxito de nuestros clientes.
---
¡Únase al Programa de Lealtad de SRS Distribution y comience a ganar hoy mismo!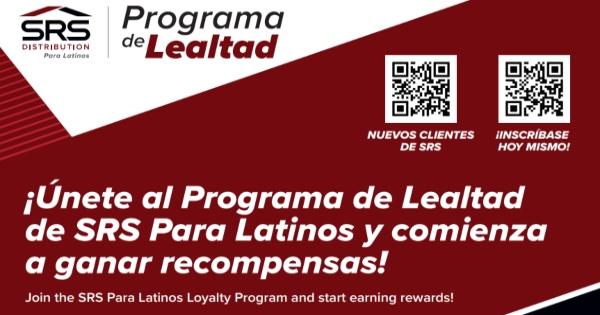 ¡Con el Programa de Lealtad de SRS Distribution, puede obtener reembolsos simplemente comprando productos participantes! Una vez que se registre, todos los pedidos se rastrearán automáticamente para cualquier producto elegible. Visite la página para ver los productos elegibles actuales, regístrese y comience a ganar hoy mismo.
¿Cómo puedes empezar a ganar? Es fácil:
• Regístrese en el programa de Lealtad aquí: https://www.srsdistribution.com/en/srs-para-latinos/programa-de-lealtad/.
• Realice compras de productos elegibles de SRS Distribution. Cada compra acumulará puntos para canjear por premios.
• Disfrute de las recompensas. Conforme acumule puntos, podrá canjearlos por beneficios.
¡Regístrese hoy al programa de Lealtad SRS para Latinos! Juntos construyamos una comunidad sólida y llena de beneficios. ¡Regístrese HOY!
Recursos en español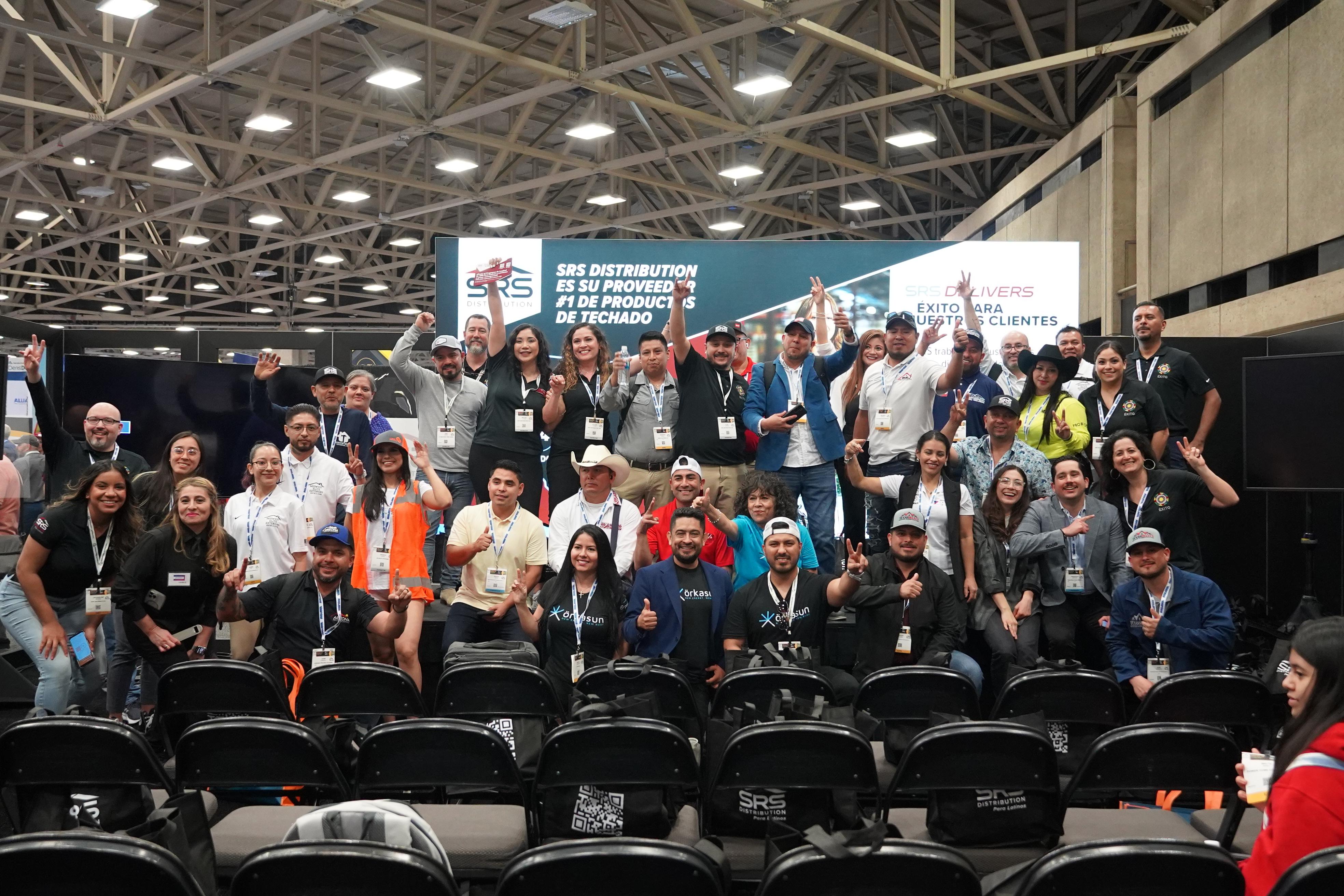 Nuestro objetivo es ofrecer un ambiente cómodo que permita la inclusión de los miles de profesionales que hablan español y brindarles una manera más fácil para hacer negocios con nosotros. Para logralo, buscamos ofrecer todos nuestros servicios y recursos en su idioma, para que los contratistas Latinos crezcan trabajando con nosotros como su socio proveedor.
En SRS Distribution queremos darles a todos los profesionales latinos las herramientas que necesitan para triunfar. Por eso lanzamos la Línea de Servicio en español, ofrecemos talleres en español y estamos presentes con la división de SRS Para Latinos en exposiciones comerciales nacionales y regionales.
Nuestro sitio web, la aplicación móvil Roof Hub y la página de Facebook de SRS Para Latinos también están disponibles en español. El programa de SRS Para Latinos seguirá creciendo y evolucionando, porque reconocemos las contribuciones a la industria del techado de la comunidad de ruferos que hablan español.
---
SRS Interview with Julissa Chavez and Kent Gardner - Expo Contratista Dallas July 2022
Julissa Chávez y Kent Gardner de SRS Distribution estuvieron conversando sobre el programa SRS Para Latinos con Sergio Terreros, presidente de la National Hispanic Contractors Association (NAHICA), durante la Expo Contratista Dallas 2022. SRS Para Latinos ofrece servicios y recursos únicos y en español para que los contratistas latinos logren hacer crecer a sus empresas, trabajando juntos con SRS como su socio distribuidor.  
---