Lista de Reproducción de Videos SRS en Español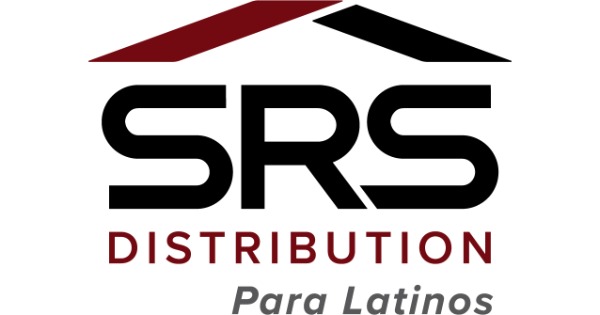 Obtenga más información sobre SRS, visite su Directorio de RCS.
Ver más,suscríbase al canal SRS de YouTube.
---
SRS para Latinos presenta RoofersCoffeeShop
En este video nuestro objetivo es demonstrar los recursos disponibles para la comunidad Latina con la publicación digital RoofersCoffeeShop. Repasaremos lo que es el Club R y los beneficios para los miembros. La sección aprende a tu manera Leer, Escuchar, o Mirar es donde se encuentran capacitaciones en diferentes formatos tú eliges! Tomate un cafecito y mantente informado con las noticias de la industria de Roofing y toma ventaja del Foro en Español patrocinado por SRS Distribution. El foro en Español está diseñado para apoyar a todos los contratistas de techos en tener una plataforma en donde puedes conectarte con otros ruferos y pláticar sobre temas de trabajo comunes y mejores prácticas en el negocio. También les tenemos unos descuentos para comprar mercancía en la tienda de regalos, y un cupón para un anuncio en la sección clasificada valor de $25/dólares. La sección de clasificados en perfecta para cuando buscas mano de obra en otros estados o regiones, compra y venta de herramientas para techos/construcción, o si está buscando trabajo aquí puede buscar.
---
Tips and Resources to Manage and Grow your Business During COVID-19 / Consejos y Recursos para Manejar y Crecer su Negocio Durante COVID-19
Hi all! Today we are here to talk about how the Coronavirus is affecting your roofing businesses and to offer you some resources and tips to not only survive these difficult times, but how to grow too! In this video we will discuss how to find Covid-19 resources on the OSHA & CDC websites. Review business solutions for the roofing contractor such as: technology tools, leads/referrals, marketing/SEO, Roof Hub Storm Maps and leveraging financing business partnerships.
¡Hola a todos! Hoy estamos aquí para hablar sobre cómo el Coronavirus está afectando a sus compañías de techos y para ofrecerle algunos recursos y consejos no solo para sobrevivir estos tiempos difíciles, sino también para crecer! En este video, discutiremos cómo encontrar recursos de Covid-19 en los sitios web de OSHA y CDC. También repasar soluciones de negocio para el Contratista de Techos como: herramientas tecnológicas, (leads) o clientes potenciales/referencias, mercadeo/SEO, mapas de tormentas en Roof Hub, y aprovechar servicios de financiamiento para su empresa.
---
Grow your Business with SRS Distribution & Atlas Roofing / Crezca su Negocio con SRS Distribution & Atlas Roofing
Today we are going to review new technologies available with SRS Distribution and Atlas Roofing to help grow your business. Starting with the new SRS Distribution Roof Hub app. The Roof Hub application has the ability to demonstrate delivery tracking on all your material orders to have precise communication with the entire team. Storm maps are also available in the app to help you have more sales opportunities and close more jobs in the affected areas. Atlas Roofing, one of our top vendors, also shares how a roofing contractor can grow their brand, business, and results by registering on the Atlas Pro Portal. More content is coming soon we want to be a partner for your business.
El día de hoy vamos a repasar nuevas tecnologías disponibles con SRS Distribution y Atlas Roofing para ayudar a crecer su negocio. Empezando con la nueva aplicación de SRS Distribution Roof Hub. La aplicación Roof Hub tiene la habilidad de enseñar un seguimiento de entregas en todos tus pedidos de material para tener comunicación precisa con todo el equipo de trabajo. Mapas de tormentas estas disponible también en la aplicación para ayudarte a tener más oportunidades de ventas y cerrar más trabajos en las áreas afectadas. Atlas Roofing uno de nuestros proveedores superiores comparte también como un contratista de techos puede crecer su marca, negocio, y resultados registrándose en el portal Atlas Pro Portal. Más contenido viene pronto queremos ser un socio para tu negocio
---
Roof Hub Aplicación Móvil-Características y Beneficios
¡La potente aplicación móvil, Roof Hub, ahora está disponible en TODOS los dispositivos! No importa dónde trabaje o cuántos miembros tiene en su equipo, todos pueden tener acceso a la misma información en tiempo real desde cualquier lugar!
---
Finalizando, con consejos en como puede ser lucrativo y seguir ganando trabajos!
---
SRS Sigue Proviendo Servicios Esenciales
---