The Weekly Blend LIVE From MTL Holdings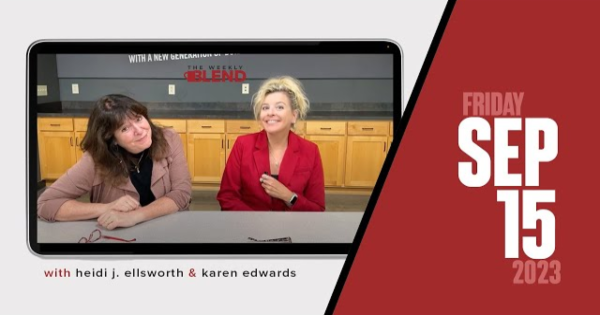 Heidi and Karen report to us live from MTL Holdings for this week's episode of The Weekly Blend.
Episode 82 of The Weekly Blend is here! Join the Coffee Shops' President Heidi J. Ellsworth and COO Karen L. Edwards for the latest episode of our original web series, live from the Roofing Technology Think Tank (RT3) meeting at MTL Holdings.
This week, Heidi and Karen are joined by Erin Inhof director of marketing for MTL Holdings, to discuss the RT3 meeting and the work MTL Holdings is doing with robotic technology. MTL Holdings is the parent company of Citadel Architectural Products, Metal-Era and Hickman Edge Systems. They have given a tour of their facility for the RT3 meetup to see all the robotics technology MTL is using.
They also discuss the Western States Roofing Contractors Association's (WSRCA) upcoming Western Roofing Expo! We have compiled an ultimate guide for those attending and you can check it out simply by signing up for our Week in Roofing newsletter!
Tune in to this week's episode of The Weekly Blend to stay updated on all the roofing and metal industry news. And don't forget to subscribe to our YouTube channel so you never miss a new episode!
---
Share this: