Episode 15 - Heidi and Karen Together in DC on The Weekly Blend!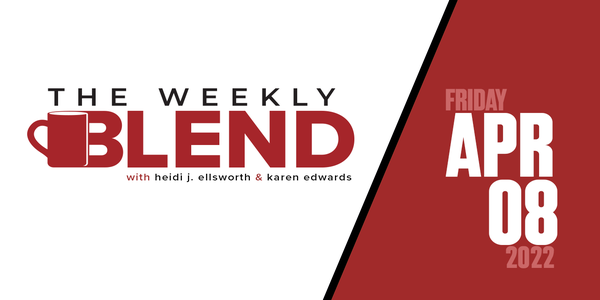 Join Heidi and Karen in this special live episode to hear what they have to say about all the happenings within the roofing industry.
The fifteenth episode of The Weekly Blend is here and shot live from Roofing Day in D.C.! Join President Heidi J. Ellsworth and COO Karen L. Edwards for another exciting episode of this RoofersCoffeeShop® original series.
Heidi and Karen are in Washington D.C. for the National Roofing Contractors Association's (NRCA) annual Roofing Day. There, the two will join other roofing professionals as they meet at Capitol Hill to discuss all issues affecting the roofing industry with members of Congress. Check out our YouTube channel for more live content from the event!
The two discuss important posts on the RoofersCoffeeShop website, including an article by reporter Cass Jacoby on Women in Roofing. They also talk about the many Help Wanted classified listings on our site, specifically for metal roofing professionals!
Heidi and Karen also highlight an important campaign SRS Distribution is currently hosting for Ukraine. They are now accepting donations through their Raise the Roof Foundation to help provide Ukranian refugees with food, shelter and clothing. Make your contribution today!
Don't miss this special live episode to learn more about the upcoming Coffee Conversations on giving back to veterans, our ongoing Everroof podcast contest and how you can attend the Certified Contractors Network conference for free!
---