Episode 9 - Going LIVE at NERCA, Preparing for Hail and an RLW You Won't Want to Miss!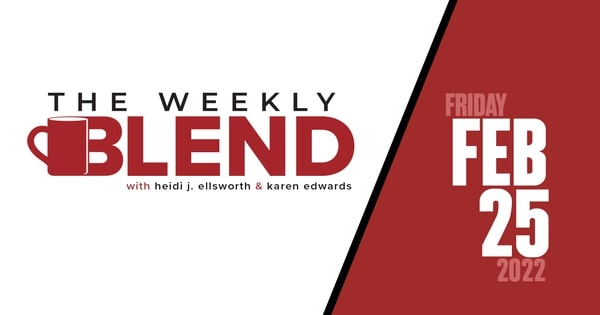 Join Heidi and Karen every Friday to hear what they have to say about all the happenings within the roofing industry.
The ninth episode of our Weekly Blend series is here! Join President Heidi J. Ellsworth and COO Karen L. Edwards for another exciting episode of this RoofersCoffeeShop® original series.
This week, Heidi and Karen give viewers a sneak peek of what RCS has planned for women's history month! They talk about a special episode of Coffee Conversations in March and an article that Karen herself is working on.
A major topic they discuss is this upcoming hail season. Hailstorms have already been ramping up in places like Texas, so contractors are already starting to prepare. Heidi and Karen highlight the RCS classified section of our site, where we already have companies looking for workers this storm season.
The NERCA Convention and Tradeshow is coming up and both Heidi and Karen have a lot planned while they are there. They'll be posting many videos live from the show on YouTube and our new TikTok page. Don't forget to swing by the RCS booth to say hello!
Check out this week's episode of The Weekly Blend to learn more about our Read Listen Watch with JobNimbus, our Coffee Conversations on the upcoming Roofing Day in D.C. and more!
---