Episode 75 - Introducing the all new CoatingsCoffeeShop, Ticket Contest Ends Next Week & Upcoming Expos!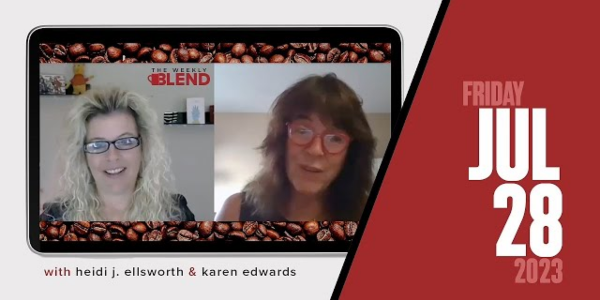 Join Heidi and Karen every Friday to hear the latest updates in the roofing industry.
The 75th episode of The Weekly Blend is here! Join Coffee Shops' President Heidi J. Ellsworth and COO Karen L. Edwards for a new episode of this Coffee Shop original web series.
This week, Heidi discusses her visit to the Roof Coatings Manufacturers Association (RCMA) summer meeting. There, she'll be meeting with roof coating industry leaders to discuss current events as well as our new roof coatings website, CoatingsCoffeeShop.com!
The two also discuss our METALCON ticket contest, which will be ending on July 31. Submit to the contest today for a chance to win a free value pass, which gives you access to 200+ exhibitors, special show features, keynotes, networking events and free education sessions.
Tune in to this week's episode of The Weekly Blend to stay updated on all the roofing and metal industry happenings. And don't forget to subscribe to our YouTube channel so you never miss a new episode!
---
Share this: