Episode 67 - Celebrating CRRC's 25th Anniversary, Upcoming NRCA Leadership Conference, Discussing Labor Shortage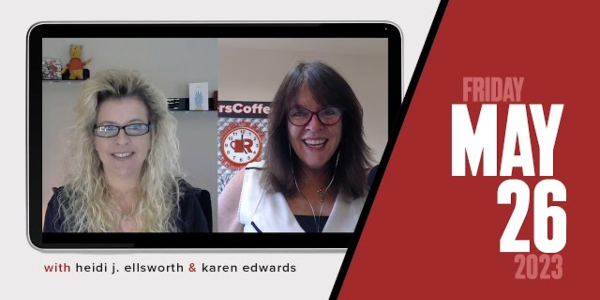 Join Heidi and Karen every Friday for The Weekly Blend to learn the latest news in the roofing industry.
Episode 67 of The Weekly Blend is here! Join the Coffee Shops' President Heidi J. Ellsworth and COO Karen L. Edwards for the latest episode of the Coffee Shop original web series.
On this week's episode, Heidi discusses how she will be attending the Metal Construction Association's (MCA) 2023 Summer Meeting in Rosemont, Illinois! All are welcome to attend this meeting on June 13-14, 2023, but we highly recommend you register soon.
The two also discuss our upcoming Read, Listen, Watch with Westlake Royal Roofing where we'll be discussing stone-coated steel and how you can grow your business with it. Tune in this Wednesday, May 31 at 11 a.m. PT / 2 p.m. ET for an exciting discussion about this innovative roofing material!
Tune in to this week's episode of The Weekly Blend to stay updated on all the industry happenings. And don't forget to subscribe to our YouTube channel so you never miss a new episode!
---
Share this: