Episode 60 - Get Ready for Roofing Day 2023, National Women in Roofing Day - Canada, and New Coffee Conversations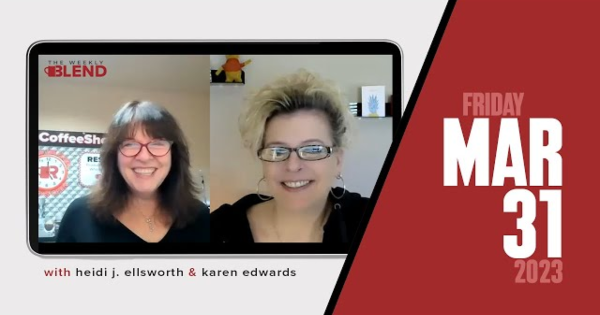 Join Heidi and Karen every Friday to hear about the latest news in the roofing industry.
Episode 60 of The Weekly Blend is here! Join the Coffee Shops' President Heidi J. Ellsworth and COO Karen L. Edwards for the latest episode of this Coffee Shop original web series.
This week, Heidi and Karen discuss the upcoming National Women in Roofing (NWiR) Day in Canada on April 4, 2023! This is the first-annual NWIR Day in Canada and it conveniently takes place during the ROOFTech Show! Women from the roofing industry are encouraged to attend this day which helps strengthen our community of women in roofing!
The two also discuss Roofing Day in D.C., the National Roofing Contractors Association (NRCA)'s annual day for advocating for this industry. Join other members of the roofing industry as we discuss the issues that matter most to us and bring them directly to members of congress!
Tune in to this week's episode of The Weekly Blend to stay updated on all the industry happenings. And don't forget to subscribe to our YouTube channel so you never miss a new episode!
---
Share this: