Episode 56 - Get Ready for IRE, Gen Z Takeover Coffee Conversation and Take Part in Free MetalVue Training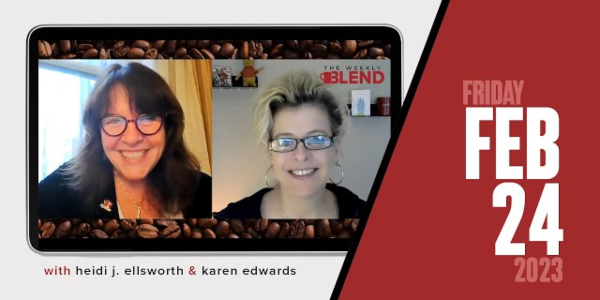 Join Heidi and Karen every Friday to hear about the latest updates in the roofing industry.
The 56th episode of The Weekly Blend is here! Join Coffee Shops' President Heidi J. Ellsworth and COO Karen L. Edwards for an exciting new episode of this Coffee Shop original web series.
This week, Heidi discusses her time spent at the National Frame Building Association (NFBA) Expo in Louisville, Kentucky! There, she will meet with post-frame industry professionals and learn about the state of this important industry sector.
Heidi and Karen also discuss the upcoming free metal roofing workshop from Sherwin-Williams MetalVue, McElroy Metal and ToolBelt! Roofing industry professionals in the California area are encouraged to attend this free workshop event which will be held March 8-9.
Tune in to this week's episode of The Weekly Blend to stay updated on all the industry happenings. And don't forget to subscribe to our YouTube channel so you never miss a new episode!
---
Share this: