Episode 4 - Preparing for IRE and News from the Montana Expo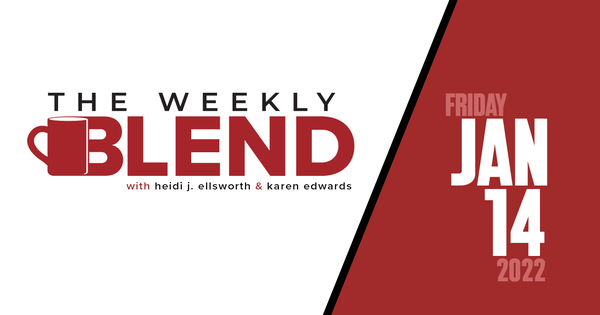 The fourth episode of our new series, The Weekly Blend, is here! In this RoofersCoffeeShop® original series, President Heidi J. Ellsworth and COO Karen L. Edwards keep you up to date on all things roofing.
In this episode, Heidi discusses being at the Montana Roofing Association (MRA) tradeshow and convention. Not only does she film the weekly blend from Montana, but she is also the keynote speaker at the tradeshow!
If you are struggling to find fasteners, this week's Weekly Blend has the inside scoop on where to get them. Heidi and Karen highlight a classified ad on RCS of someone selling Carlisle Gyptec Fasteners, so don't miss it!
The two also talk about the new RoofersCoffeeShop original, the Lunch & Learn series! This educational series is specially geared towards people who work in an office. Karen and Heidi talk about this upcoming exciting series and giveaways that will take place.
Tune into this week's Weekly Blend for information on all this and more important industry news, such as the upcoming International Roofing Expo and RCS' involvement.
---
Share this: