Episode 36 - Getting Your Company Recognized, Fun Innovations and A Busy Fall Season of Trade Shows Ahead!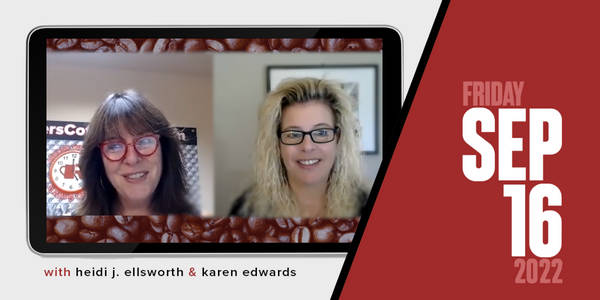 Join Heidi and Karen every Friday to hear what they have to say about all the happenings within the roofing industry.
The 36th episode of our Weekly Blend series is here! Join President Heidi J. Ellsworth and COO Karen L. Edwards for another exciting installment of this RoofersCoffeeShop® (RCS) original series.
This week, Heidi and Karen celebrate a recent win for RCS! METALCON recently announced their Top Products Award winners and RCS won in the technology category for MetalCoffeeShop.com, our sister-site dedicated to all things metal. Watch The Weekly Blend to learn how you can help us win the people's choice award at this year's METALCON show!
The two also discuss the exciting Read, Listen, Watch (RLW) with Sika we have coming up this September 22. In this RLW, you'll learn all about using Liquid Applied Membranes (LAM) to combat material shortages.
Don't miss this week's episode of The Weekly Blend to learn more about Heidi and Karen's upcoming appearances at future expos, roofing awards you can apply for and our upcoming episode of Coffee Conversations!
---
Share this: