Episode 30 - Upcoming Contests, R-Club Perks and Staying Safe in the Heat!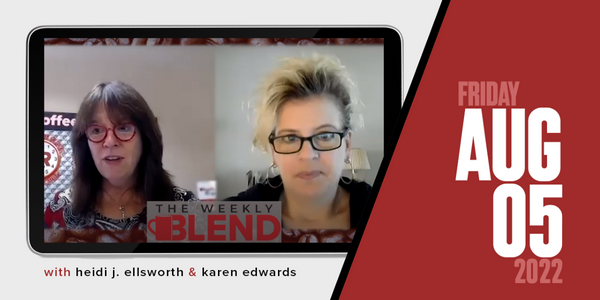 Join Heidi and Karen every Friday to hear what they have to say about all the happenings within the roofing industry.
The 30th episode of our Weekly Blend series is here! Join President Heidi J. Ellsworth and COO Karen L. Edwards for another exciting installment of this RoofersCoffeeShop® (RCS) original series.
Heidi discusses her upcoming appearance on METALCON Live! There, she will be joined by Mark MacDonald of Sherwin-Williams Coil Coatings to discuss emerging technologies in metal roofing. You can also find updates on these technologies on MetalCoffeeShop.com, our sister site dedicated to all things metal!
In other METALCON news, the two talked about our ongoing ticket giveaway for this year's METALCON. By entering the giveaway, you have a chance to win a METALCON Total Experience Pass, a great deal for anyone who wants to go to the metal construction convention of the year.
Because the entire country is experiencing massive heat waves, roofers working outside need to stay safe in these extreme conditions. Heidi and Karen highlight a recent article from writer Cass Jacoby titled "5 Roof Safety Tips for Summer". Stay safe while roofing!
Tune into this week's episode of The Weekly Blend to learn more about free training events for R-Club members, the new AskARoofer Podcast and our Classified of the Week!
---
Share this: