Episode 20 - Gearing up for Trade Show Season, Company Expansions and Lower Prices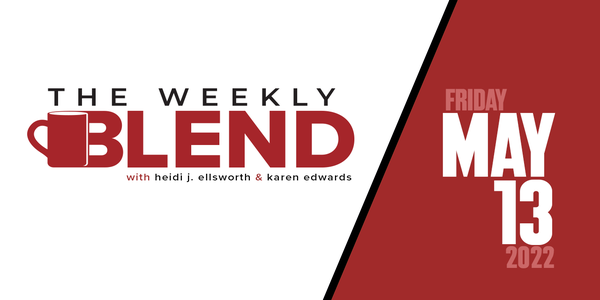 Join Heidi and Karen every Friday to hear what they have to say about all the happenings within the roofing industry.
The 20th episode of our Weekly Blend series is here! Join President Heidi J. Ellsworth and COO Karen L. Edwards for another exciting episode of this RoofersCoffeeShop® (RCS) original series.
Karen discusses her recent visit to the grand opening of IKO's new manufacturing plant in Maryland. This new plant will be manufacturing TPO materials and signifies an expansion of the IKO brand.
IKO isn't the only roofing company increasing production. Heidi discusses the recent news from Metal-Era and Hickman Edge Systems in which, due to their increased production rates, they are now offering 12% off five of their key contractor products.
The two also highlight last week being Safety Stand-down week to raise awareness about fall hazards. RCS is continuing this week throughout the rest of May with our recent Coffee Conversations and upcoming Read, Listen, Watch that are both on OSHA initiatives you should know.
Don't miss this week's episode of The Weekly Blend to learn more about our classified ads of the week and upcoming trade shows that are now open for registration!
---
Share this: