CertainTeed LLC Advanced Roofing Solutions Video Playlist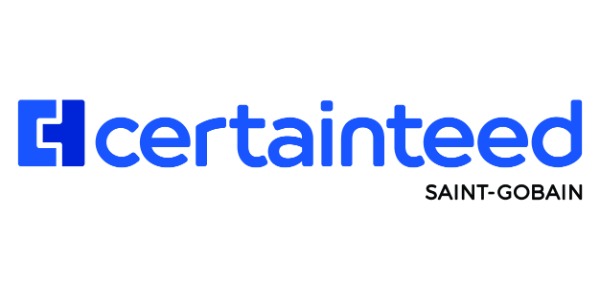 See all CertainTeed LLC videos and subscribe to their YouTube channel HERE
Learn more about CertainTeed LLC by visiting their RCS directory.
---
CertainTeed StreakFighter® for Algae Resistance
StreakFighter® provides reliable, long-term protection against the unsightly black streaks caused by algae formation. Featuring copper-infused surface granules that possess natural anti-algae properties, StreakFighter works to prevent algae from taking hold on shingles - helping roofs maintain their beauty and color, and helping homeowners avoid expensive algae cleaning or time-consuming roof maintenance. StreakFighter protection is backed by an industry-leading warranty, and is a standard feature on CertainTeed asphalt shingles sold in regions where the algae that causes black streaking is prominent.
---
CertainTeed NailTrak® for Fast, Accurate, and Visible Installation
Since its introduction in 2004, NailTrak® has helped contractors install with speed, accuracy, and confidence. Now NailTrak is brighter than ever before, with high-visibility lines that stand out whether it's daybreak or dusk. NailTrak removes the guesswork with three separately defined lines, creating a large area to guide your nailing and a smaller area for extreme steep-slope applications.
---
CertainTeed QuadraBond™ with Advanced Layering
QuadraBond™ firmly secures the layers of a shingle together, helping roofs stand up to wind and weather so they maintain their beauty and performance. Featuring an industry-best four points of adhesion, and backed by CertainTeed's superior manufacturer's warranty, QuadraBond delivers exceptional quality and reliable strength against shingle delamination. QuadraBond is a standard feature on most CertainTeed designer shingles, including our popular Landmark and Landmark PRO products.
---
CertainTeed Solaris® Cool Roof for Solar Reflectivity
Solaris® Cool Roof technology is a sustainable solution that applies energy-saving performance to our most popular shingle brands. Featuring a special granule surface blend that can reflect up to 27 percent of solar heat, Solaris Cool Roof technology helps reduce roof temperatures and heat transfer into living spaces, lessening the workloads of air conditioning system to save on energy costs.
---
CertainTeed ClimateFlex® Polymer-Modified Shingle Technology
ClimateFlex® technology combines our durable roofing asphalt with the performance benefits of rubberizing polymers. This results in impact-resistant shingles that offer an industry-leading Class 4 rating (UL Classified to UL 2218) for protection against hail damage and hail impact, as well as superior surface granule adhesion and all-weather performance that protects year round in almost any climate or condition.
The rubberizing aspects of ClimateFlex technology also provide cold-weather-friendly pliability, allowing contractors to handle and install ClimateFlex shingles in temperatures that turn standard shingles stiff and brittle.
In addition to protecting your home from hail storms, impact resistant asphalt shingles (also known as IR shingles) may also save homeowners on insurance premiums. Contact your insurance carrier to see if they provide a discount for owning an impact-resistant roof.
---