Learn Your Way

RoofersCoffeeShop is providing a new way to learn that is just for you! Our roofers have shared that they want to learn when and how they want to; whether that is Reading blogs and e-books late at night, listening to podcasts during the morning drive, Watching videos over morning coffee at the desk or any of the three during the midnight hours. Every RLW is about what is important to you, the roofing professional. We want to help you solve problems and grow your business. This page is a wealth of information, just for you, just how you want it.
---
Upcoming RLWs
July 28, 2021 - Johns Manville
August 28, 2021 - Sherwin - Williams
September 29, 2021 - Soprema
October 27, 2021 - Sashco
November 17, 2021 - Cotney Consulting Group
December 29, 2021 - DaVinci
UPCOMING RLW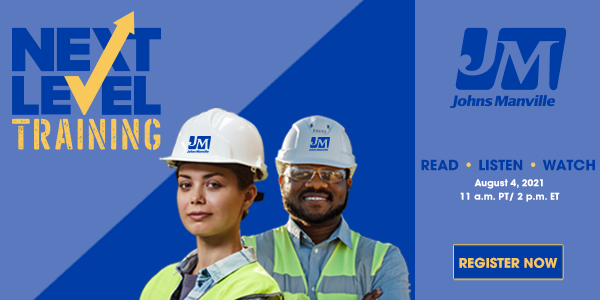 Heidi J. Ellsworth of RoofersCoffeeShop sits down with Jennifer Ford Smith of Johns Manville to talk about the importance of ongoing training.  Both ladies have been highly involved through out their careers working together on National Women in Roofing, Roofing Alliance and NRCA committees.  In this RLW, Heidi asked the top ten hot training questions of Jennifer, and ...
Read More
READ LISTEN WATCH THESE OTHER FINE PRESENTATIONS