Live in Color: Architectural Color Forecast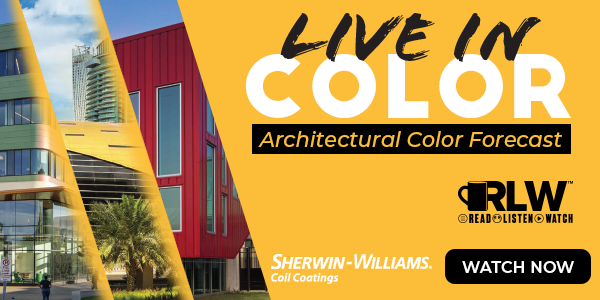 In this RoofersCoffeeShop RLW, Karen Edwards sits down with Brynn Wildenauer and Kiki Redhead to discuss the Architectural FUSE Color Forecast, color schemes, color trends, macro color themes and more. The FUSE architectural metal coatings color forecast analyzes revolutions in the industry for the next 3-5 years and beyond, presenting the colors and effects that can keep you ahead of the competition. This impressive report helps contractors and architects bring the best color solutions to consumers. Learn what is trending, what is sustainable and why color should be a part of every contractor's marketing and sales program.
Download the FUSE Report today!
---
Share this: