How to Train and Certify your Estimators!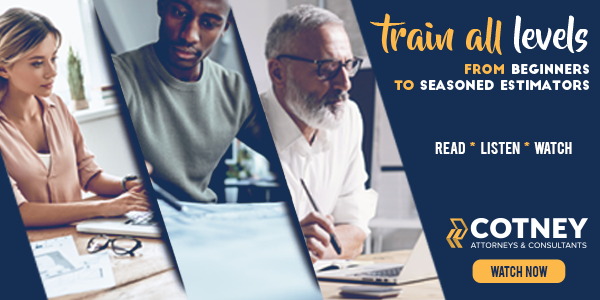 January 26, 2022 11 AM PT
This month's RLW features John Kenney of Cotney Consulting Group who talks about the importance of estimating training and certification programs. More than ever, employee training is important for recruiting, retention and the ability to differentiate your business. John Kenney and the Cotney team have developed programs that deliver customized course content designed to train all levels of employees from beginners to seasoned estimators. He explains how these programs prepare estimators and project managers for potential certification that can make the difference on any bid or estimate. Join us on January 26, 2022, to learn how to train and certify your team to take your business to a new level.
---
Share this: